OnePlus 5 vs Samsung Galaxy S8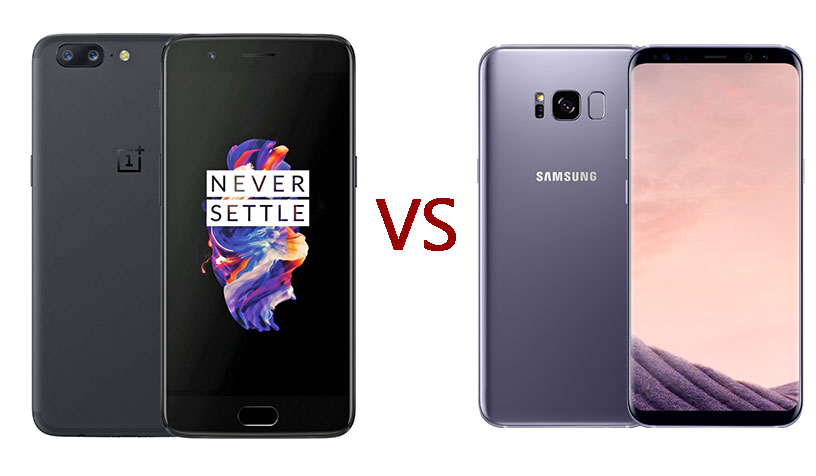 Oneplus 5 and Samsung Galaxy S8 are the flagship device of their respective companies. Oneplus is also known for the flagship killer devices at very affordable prices. Here we are comparing Oneplus 5 Vs Samsung Galaxy S8. The main difference between both the phones are its camera. Oneplus 5 packs with Dual Camera 16 MP+ 20 MP which is first phone of Oneplus to have it, whereas Galaxy S8 is packed with 12MP Dual Pixel camera.
Coming to the hardware section Oneplus 5 is having 6GB /8GB RAM variants. Whereas Samsung Galaxy S8 is only having 4 GB RAM variant and 6 GB RAM variant in select countries. Galaxy S8 has unique features like Iris scanner.
Other main difference between both the devices are its price Galaxy S8 is available to buy for $720 in US. On the other hand Oneplus 5 is priced at just $479 which is quite less. At the end we recommend you to buy Oneplus 5 if you are low on budget, But if you want Iris scanner like features you should buy Galaxy S8
If you want to see the detailed comparison, you can see below full specs comparison below.