BlackBerry Keyone (Mercury) vs Samsung Galaxy S7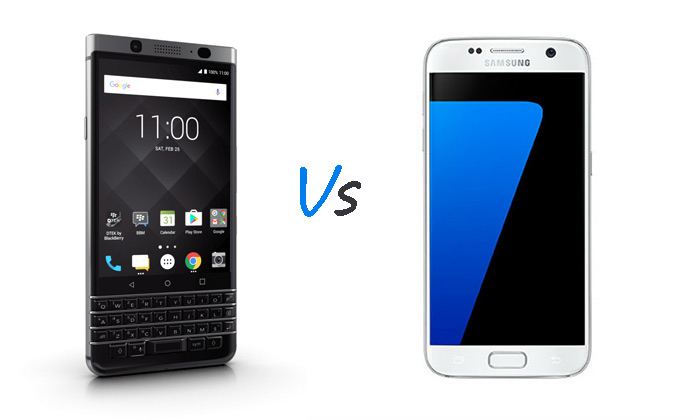 BlackBerry Keyone is launched today and it is the flagship device of the company. Here i am comparing . Although the galaxy S7 is way ahead when we try to compare it on processing power with the Keyone. But still there are lots of areas where Blackberry scores the points above galaxy S7.
Blackberry Keyone is packed with 12MP auto-focus large pixel camera which is used in Google pixel. One the other hand Galaxy S7 is packed with 12 Megapixel sensor which is rated below the BB Keyone camera. Coming to the physical Keyboard of Blackberry Keyone, with this key board you can perform various shourcuts, Flick typing and you can also use it to navigate on the 4.5 inch display. On Galaxy S7 physical keyboard is not present.
Coming to the size of the phone, Blackberry Keyone it measures 149.3 x 72.5 x 9.4mm where as Galaxy S7 measures 142.4 x 69.6 x 7.9 mm. Although Galaxy S7 is smaller but still Blackberry Keyone is very good one to hold with its physical keyboard.