Motorola Moto C vs Xiaomi Redmi 4A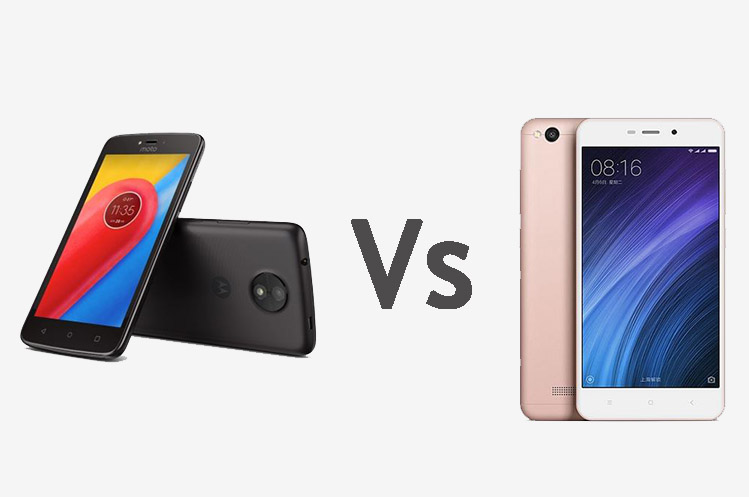 Motorola has launched Moto C recently in India and Xiaomi Redmi 4A was launched in the November last year. Still Xiaomi Redmi 4A is more impressive than Moto C. Here we are comparing Moto C vs Xiaomi Redmi 4A. Both these phones are entry level Android phones.
The main difference between Moto C and Redmi 4A is its processor i.e. Moto C packs with MediaTek MT6737M whereas Redmi 4A packs with Snapdragon 425 Soc which is better than MediateK. The second major difference between both the phones is RAM, Moto C only 1 GB of RAM and Redmi 4A is having 2GB of RAM.
Coming to Moto C Camera it packs with 5MP of primary Camera and 2 Mp of front camera. Where as on Redmi 4A there is a 13 MP primary camera and 5 MP of front camera. Moto C runs on Android 7.0 Nougat out of the box and Redmi 4A runs on the Android 6.0 Marshmallow out of the box. Moreover, on Moto C you will experience the stock android.
However, there is not much difference in price, both the phones are price at ₹5,999($100 approx) in India. If you want to see the detailed specs comparison, we has posted below
Motorola Moto C vs Xiaomi Redmi 4A Specs comparison