Google might add a new feature to its most popular browser, the Chrome Browser very soon. The so-called Never-Slow mode is likely to be the next notable improvement to the browser. It's nothing but enables a lag free and uninterrupted browsing experience, but with a certain compromise to be made.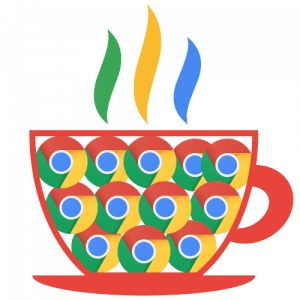 Google Chrome has evolved tremendously over time with a slew of advanced capabilities and features. While new features are always welcoming, it does require many resources and literally increases memory usage. Obviously many are not a fan of the elevated memory usage. Recently, users have requested for Chrome Lite which utilizes less memory and works quickly. More or less the upcoming Never-Slow mode can be said as a smart implementation of the Chrome Lite.
The credit goes to the tech watchdogs over at Chrome Story who have spotted a commit to the Chromium Gerrit which points to the "Never-Slow Mode" being worked on. The feature is introduced as "an experimental browsing mode that restricts resource loading and runtime processing to deliver a consistently fast experience". But with a catch. It may break certain contents such as larger images, videos or scripts based on the filter algorithm set by Google.
Per-image max size: 1MiB
Total image budget: 2MiB
Per-stylesheet max size: 100KiB
Total stylesheet budget: 200KiB
Per-script max size: 50KiB
Total script budget: 500KiB
Per-font max size: 100KiB
Total font budget: 100KiB
Total connection limit: 10
Long-task limit: 200ms
Also Read: How to fix Gboard Glide Typing bug
It's pertinent to mention that the feature does not cut down Chrome's memory usage and make it lite, instead make adjustments to the page that you are loading. If you open a web page with a lot of large scripts or heavy media, Chrome will stop all that and try to load the page faster. Moreover, don't get confused with the Data Saving mode as the new Never-Slow mode might sound so similar to it.
That said, are you pumped up with the concept of Never-Slow mode on Chrome Browser? Or do you wish to see any other feature(s), such as the Dark Mode soon on Chrome than the gimmicky Never-Slow. Let's know your views in the comment section.