Internet Service Providers love to boost their Internet speeds up to new limits, while actually offering a speed of 50-100Mbps. You may recall that, once we used to consider 2 MBPS as a high-speed internet connection, but now we have 3G, 4G and even 5G is starting to roll out. Now with faster speed, we've got some amazing speed test apps to determine whether you're having actual or promised a reasonable speed or not.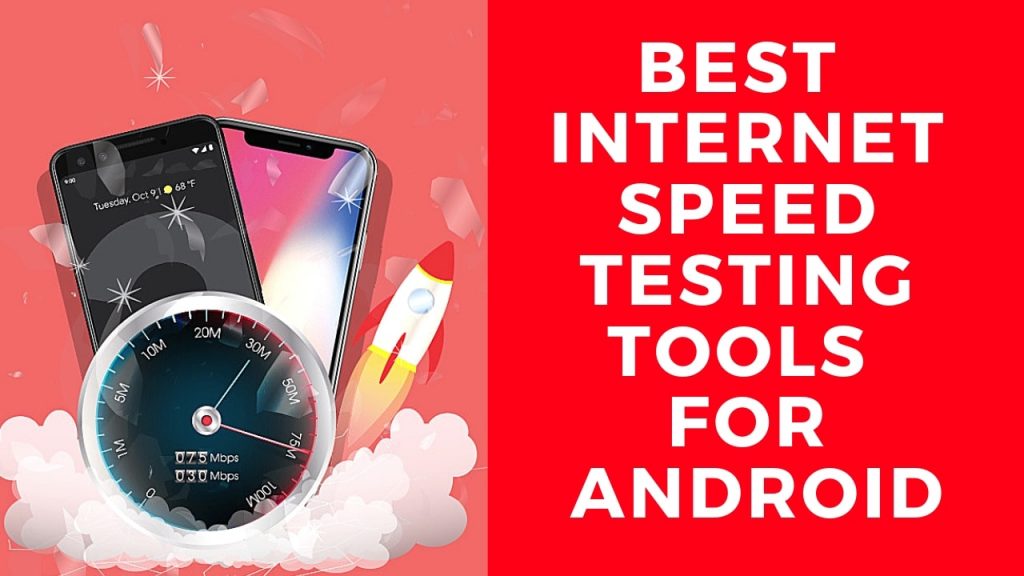 Currently, there are several internet speed meter applications for Android and iPhone users offering plenty of features. Well, all of the apps are not as good as they are marketed. To help you with Best Apps, we're going to talk about the best internet speed testing Apps for Android. You can find the whole list of these apps below:
Best Internet Speed Apps for Android:
1. SpeedSmart Speed Test
SpeedSmart is an amazing little app which offers an HTML5 option for the users to test the Internet speed. Speed Test comes handy when you want to test your actual connection speed. SpeedSmart already has a huge fan base and is ranked as the most useful app with better proficiency and options. SpeedSmart helps the users know the download speed, network ping, and the upload speed. There is even an option where the users can check the entire history of all the previous tests to compare the current and previous download and upload speeds.
Download SpeedSmart Speed Test – Android
2. FAST Speed Test
Developed by Netflix, FAST is an internet speed testing pp. Even using this app, Netflix ensures download and upload speeds of users' devices. It helps the video streaming service to predict the quality of content to stream on the device. There is also a Desktop Verison available on the FAST.com website where the users can check internet speed on desktops or even on Chrome for Android. With FAST on Android, the users can know their download and upload speed along with your current location, latency, IP address and even the name of your internet service provider. It is all in one tool required by a normal user to test the internet connection.
3. SpeedTest by Ookla
Ranked as most downloaded by Google, Speedtest by Ookla is the most used Internet speed testing app all over the world. SpeedTest by Ookla provides an easy User Interface. Using the SpeedTest by Ookla, the users can get to know their download and upload of the network connection along with its ping time delay. Similar to SpeedSmart Speed Test, SpeedTest by Ookla also keeps a note of your speed test results, which can be used to compare the speeds later.
Additionally, it offers your carrier's network availability across the country.
Download SpeedTest by Ookla for Android:
4. Meteor:
It is also an essential app on our list of Best Internet Speed Testing Apps for Android. Meteor is another great Android application that helps the users to check their internet connection speed. The Meteor tool is specifically designed to determine if the users are getting the promised download and upload speed or not by the ISP. The main highlight of the Meteor app is it provides the average speed the users get most of the times. Meteor also makes a performance speed check on your Wi-Fi and mobile data by running Facebook and Twitter speed test on Android. It also has an option where the users may also get to know the speed of video streaming.
Download Meteor SpeedTest for Android
5. SpeedCheck Internet Speed Check:
Speedcheck Internet Speed heck app is an alternative to other speed test apps and a great way to check the internet speed on your Android. It provides accurate results on Android to determine whether the users are getting enough speed to stream videos or play online games. With Speedcheck, the users check standard speed stats along with ping latency. The apps also allow users to schedule a speed test automatically.
We hope you found the best internet speed testing Apps for Android. Let us know if you have any better App that we missed in the list via comments below.