Andy Rubin, creator of Android, has mentioned that October 4th will be the new start for Android. It will be remembered as a big day in the history of Android. So, let's see what's so big in today's event. Well, as per the leaks and rumors we ave some expectations from Google. Here they are:
Google Pixel:
Google Pixel a.k.a. Nexus Sailfish first the device was spotted on numerous benchmarking websites from where we got to know about the device's specs. The Pixel sports a 5-inch display with full HD resolution. You have an 8 MP secondary front-facing camera paired with a 12 MP snapper on the back with a LED flash. The innards include a Snapdragon 820 chipset clocked at 2.1 GHz coupled with 4GB of RAM. Onboard storage amounts to 32 GB: expandable or non-expandable, we'll have to wait to find out. OS will be the latest Android Nougat 7.0. Connectivity features include Bluetooth, GPS, NFC and WiFi with the usual sensors like accelerometer, barometer, light sensor and proximity sensor.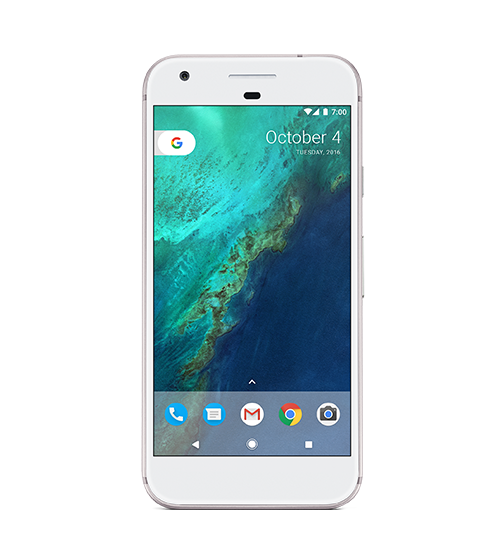 Moving on to the elder sibling, Google Pixel XL a.k.a. Nexus Marlin is not much different from the Sailfish. According to the leaks and the rumours, the Pixel XL sports the same Snapdragon 820 quad-core processor clocked at a yet unknown speed. You also get the same 4 GB of RAM along with 32GB of internal storage which we guess will be non-expandable. The front camera is an 8MP unit while the primary camera on the device is a 13 MP snapper with an accompanying LED flash. The primary difference as compared to the Pixel is the screen. The Pixel XL sports a larger 5.5-inch screen with a quad HD resolution.
Know more about: Google Pixel Releasing On October 4th: Here's All We Know
Daydream VR:
Google's Cardboard VR is here from past few years but full fledged VR is yet awaited from the search giant. Rumors and leaks are pointing towards the launch of Daydream VR which will take on Samsung's Gear Vr and will be available for around $80.
Andromeda OS:
We all heard that Android Apps are going to work on Chrome OS. Yes, as said at Google IO 2016 conference, Google gave information about it. Andromeda is a union between Android and ChromeOS.

So this is going to bridge the gap between Chrome and Android OS. Now, some chromebooks are already running Android Apps and Google Chrome is throttled with Android OS in such a way we have never seen before.
Chromecast Ultra:
Google Chromecast Ultra is another big thing we are waiting for. It will streaming support of up to 4K and it's competitors are already giving 4K quality streaming with the price tag of $80.
So we expect Google to launch Google Chromecast plus for the price of $70-60.
Google Home:
Google Home, talkative digital assistant as seen at Google IO 2016 for home is going to debut. That will allegedly cost $130 (Amazon is charging $180 for an Echo, Alexa's top physical body).
Like Amazon's Echo, Google Home is also a speaker that can keep music and entertainment streaming directly from the cloud to insure the high quality. It also offers Chromecast support, so you can group it with your other speakers for multi-room audio, or start playing videos on your television with Chromecast.
Google Wi-Fi:
Another Wi-Fi router from Google, this one will support mesh networking to so you can easily connect several units to improve coverage around your house.
It will be cheaper than the OnHub – $130 vs. $200. That's the same price as the Home, perhaps there will be some interplay between the two (the OnHub router didn't have microphones, so voice commands are not supported).