The wireless technology is booming everywhere and in every market. Be it a network, charging or any other entertainment device, wireless devices are making most of the sales. Similarly, here are the Envent Stereo Dual Pairing BoomBud headphones, which allows you to sync the audio from any wireless device or wired device with ease. Today we are going to review Envent Boombud Bluetooth headphones and will tell you pros and cons of the device.
Envent BoomBud Bluetooth headphone is promising to give you the ease of connection with dual pairing feature. It allows you to connect 2 BT devices simultaneously and can withstand 10 hours of continuous playtime once fully charged.
Event has added a echo cancellation mechanism for the Built-in Mic. It also packs ability to adjust headbands as per the need. Overall, it has every that feature which allows you to perform every task that normal headphone does along with some additional and unmatched features.
Now we will evaluate these unmatched headphones on a real ground and sharing results with you.
Envent BoomBud Bluetooth headphone Review
We will look into different aspects while reviewing this product. Let's first start with
What's in the Box ?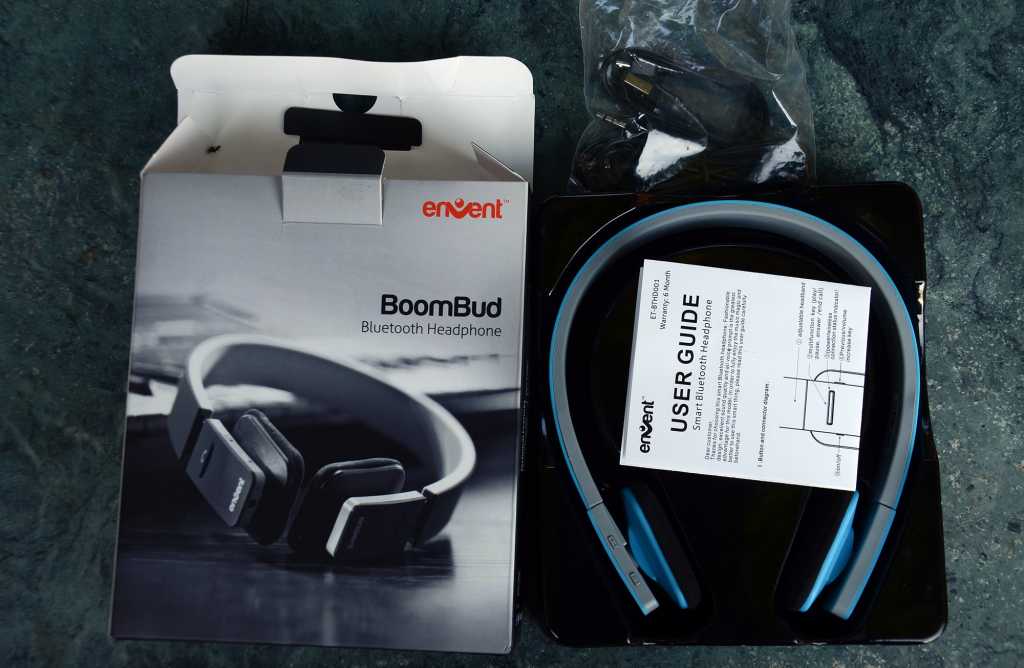 Design
Envent BoomBud is built with Matte finish on the top, which helps to reduce the skidness of the device. It holds pretty well on your head and give you the exact real sound in your ears. The overall headphone is quite flexible and allows you to use it even if you are wearing cap or any other thing.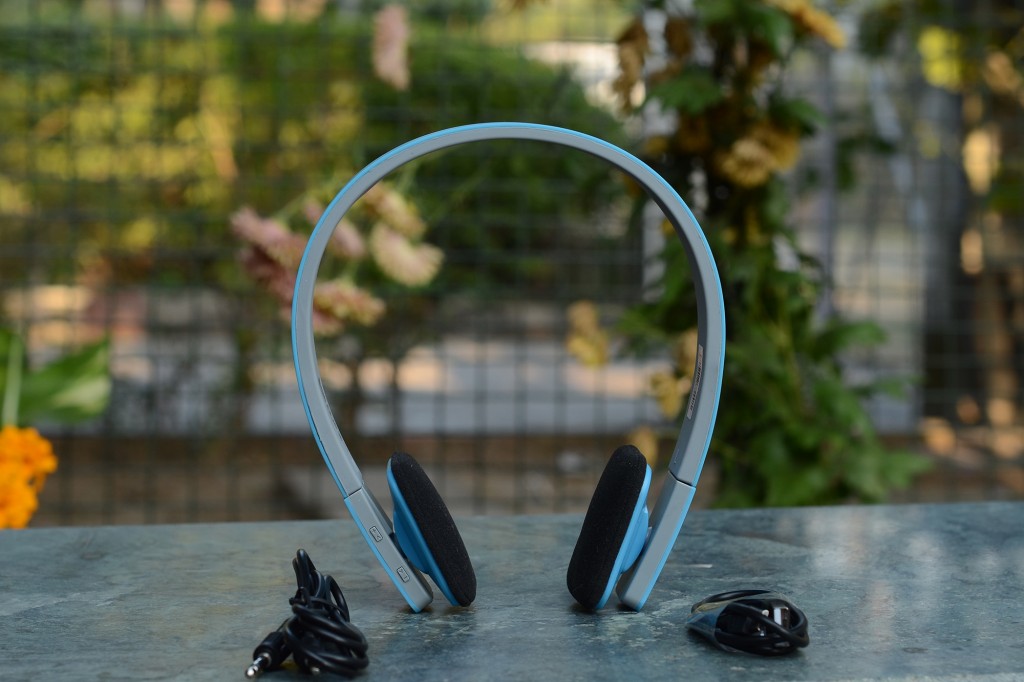 Unlike other headphones it is not that bulgy, it is precise and thinner which makes it even more impressive.
On the right side of the headphone there are power, call, volume up/down buttons. All these button have different functionalities like turning on the headphone, placing or ending a call, changing tracks and others. On the right side there is even a microUSB port for charging the device. Alternately, You can even connect 3.5 mm AUX cable in 3.5 mm jack which is also present. They have attached and given buttons on the right side, you won't find anything on the left side of the device.
Envent has added a mic on the right arm of the device to make calls on the go.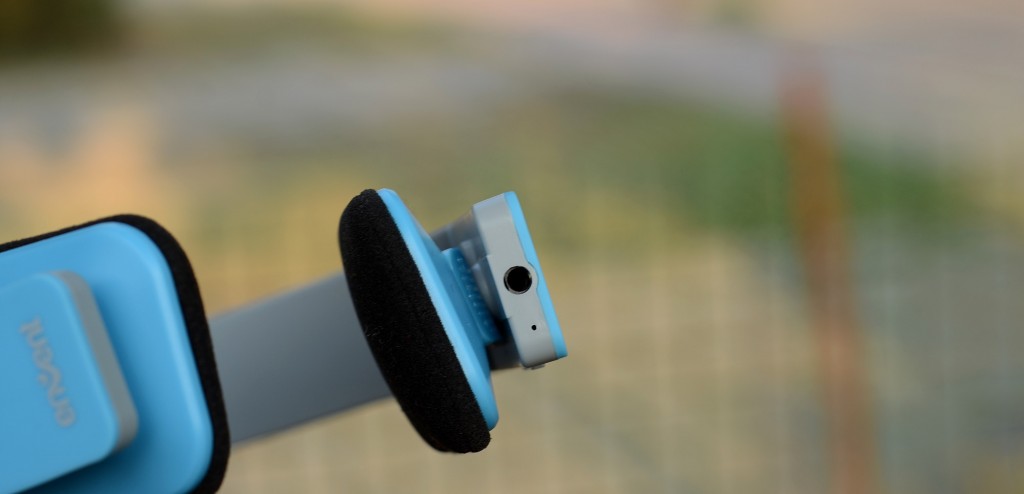 The Envent BoomBud headphones are adjustable also and can vary up to an inch on both the sides.
Envent is using square shaped ergonomic ear cups with foam cushions over them. These cushions and the new form of design helps to wear it for long hours in a full comfortable way.
In order to easily pair your Envent Bluetooth headphones, company has given a LED indicator lights in the right side of the headphone. The different light patterns allows you guess the aspiring status. The same button with LED lights allows you to pick incoming calls.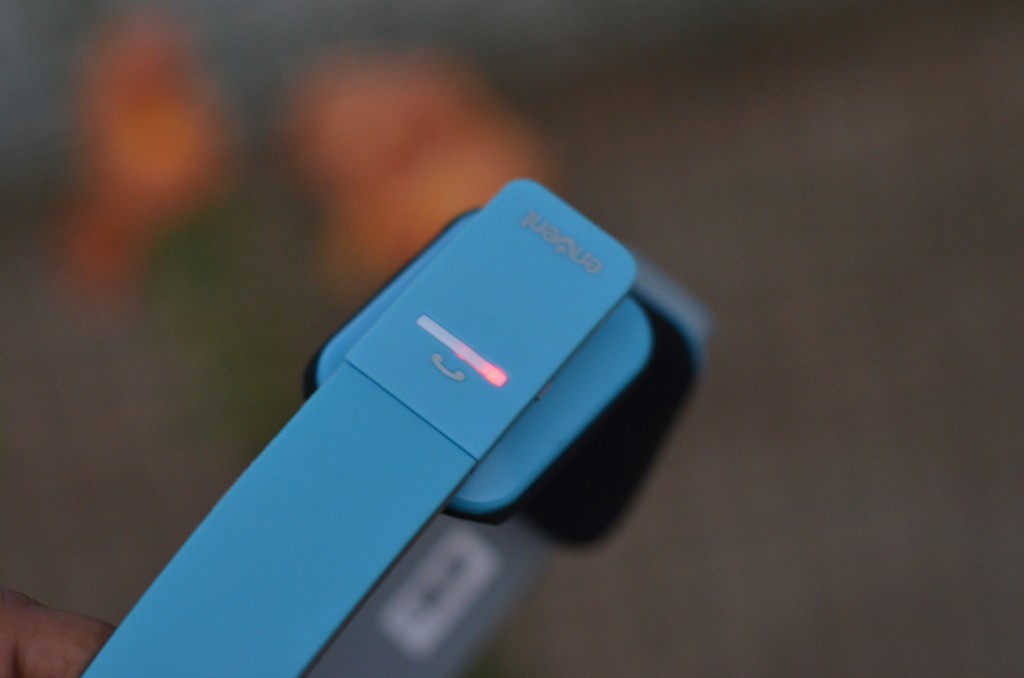 Overall Envent has taken care of design in a pretty good manner. It allows you to give an extraordinary experience at a price under INR 2000. It is well dimensioned and defined device in terms of design.
Envent BoomBud Bluetooth headphones Review – Performance
Starting off with the setup process, you can connect it by simply turning on the headphone from dedicated button. You need to simply pair it and use it. You can simultaneously paid it with two different devices which is it main USP.
Talking about the sound quality, you will find it quite excellent with clarity. Even the treble and bass mechanism works pretty well in a sync with each other. You not found any dullness in the music, it brings proper sound into your ears.
Audio output is real good and you won't regret investing in buying these headphones.  The bass level is little moderate but there's a quality in it, you will feel premium while using it.
It packs noise cancellation ability which cancels out noise and give proper input to the mic for better conversation. You can use it in different environments and will found mic working in a really good manner.
You can use headphones for music, gaming, movies or in any way, it always gives accurate sound.
Other features – BoomBud
Envent Boombud have various inbuilt features which makes it more useful in daily life. You can use it to take calls via dedicated button. You can also switch between two devices simultaneously.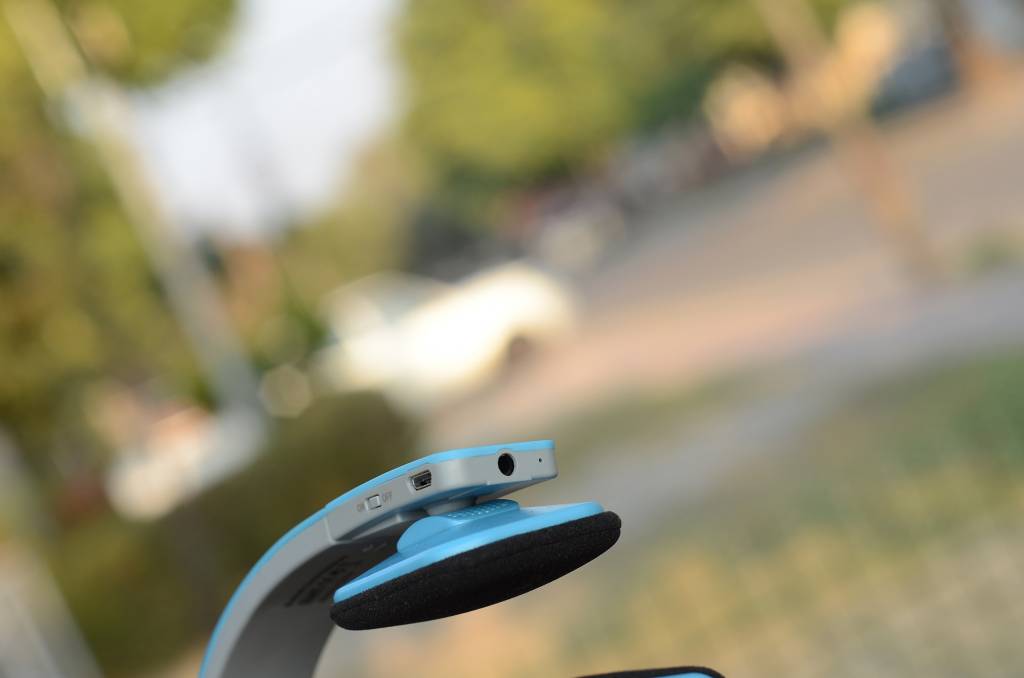 Button Functions:
Next/Volume Reduce Key – Press once for changing track or hold it to reduce the volume
Previous/ Volume Increase key – Press once to change track or hold it to increase the volume.
Multifunction key – Power / Wireless Connections status via LED lights – It also acts as Play/Pause key or Awnser/End call.
On/Off Button – To turn on or off the headphone.
Well, there are different Light Indicator status on the Multifunction key. Different set of blinking and light indicate different action.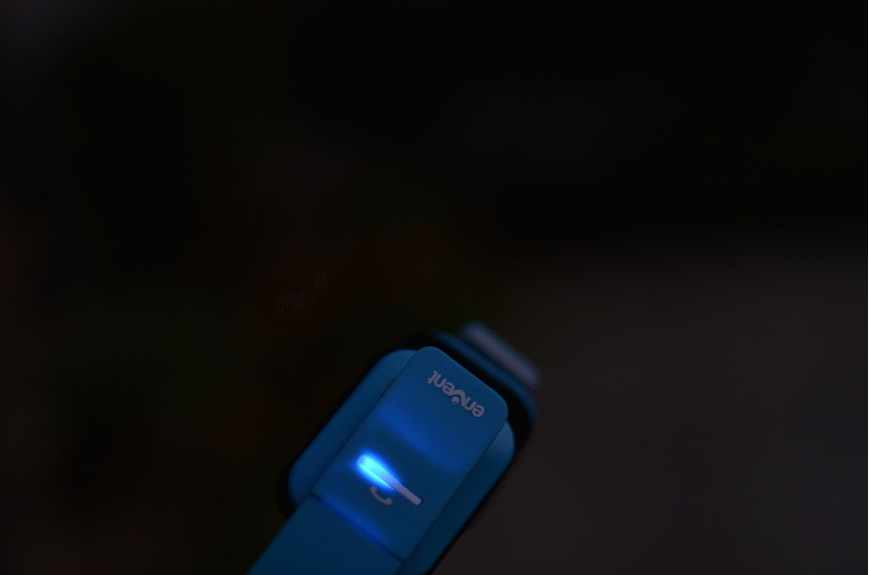 Light Indicator explained:
Blue Light flash slowly – Bluetooth connected successfully
Blue and Red Light flash alternatively – Bluetooth headphone is on and waiting for connection
Red light flashes with alarm sound – Power is less than 5%, talking time is not more than 10 mins
Red Light – Charging
Stable Bluelight – Charging complete
No light – headphone is off
Operation Specification
Feature that you should know about Boombud headphones
You can know the battery power by simply pressing the Volume Down button for 3 seconds.
It takes 2.5 hours to fully charge from below 10% charge.
Once charged it can be used for 10 hours straight
Headphone Beeps when power is low.
Additional Pictures of the Envent BoomBud Bluetooth Headphones
Envent BoomBud Product gallery
Verdict
Overall if we say, it is a bargain deal for the customers who are looking for a bluetooth headphones at a price less than INR 2000. You will get it even for INR 1500 or below whenever a good sale is going on Amazon or flipkart either.
The sound and the overall performance is excellent at the price you are paying for. They provide you the accurate sound which can't be matched at such a low price.
You can buy it from the buttons below.