OnePlus 5 vs OnePlus 3T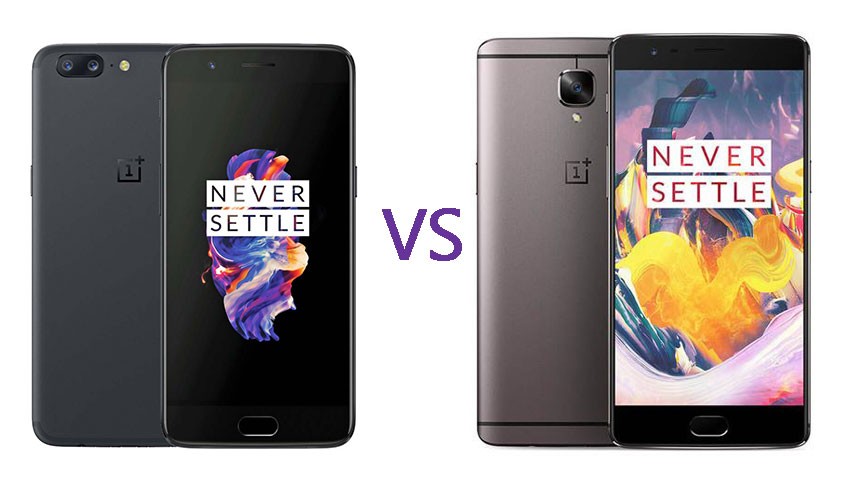 Oneplus 5 and OnePlus 3T both are the flagship killers. Oneplus 5 is launched in June 2017 and Oneplus 3T is launched in December 2016. Here we comes with the Oneplus 5 Vs Oneplus 3T comparison. Oneplus has done improvement in every aspect of the device. The main difference between both the phones are its cameras. Oneplus 3T packs with 16 MP primary camera. Whereas Oneplus 5 packs with Dual 16 MP+ 20 MP camera setup which creates better photos than 3T.
Other main difference is in the hardware section i.e. Oneplus 5 is having the 8 GB RAM variant whereas Oneplus 3T only comes with 6 GB RAM. In Oneplus 5 display protection is also improved as it comes with Gorilla glass 5.
At the the end Oneplus 5 is much better than Oneplus 3T. But still 3T is very good phone to buy.
However, if you want to see the detailed specs comparison of Oneplus 5 Vs Oneplus 3T. See below.