Xiaomi is going live for the first time at CES event. Xiaomi is expected to launch some new products, they can even announce some products for the US.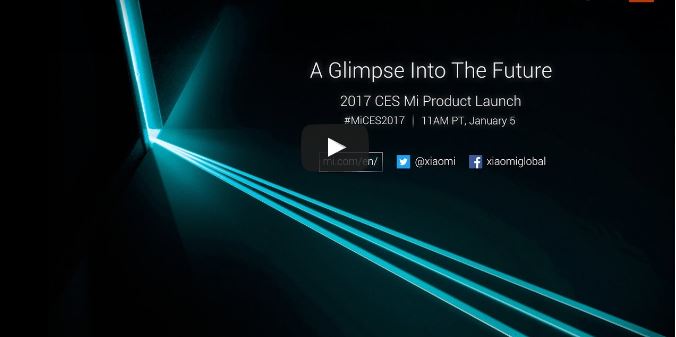 The live stream will begin at CES keynote today, January 5, at 11:00 AM PST. We are expecting a phone or a some different device which will fulfill their main tagline "A Glimpse Into The Future."
What do you guys expect? Share your views via comments below.
You can see the full coverage from CES 2017.