Huawei today announced its Android 7.0 Nougat Beta Program for Honor 5C in India. The company is inviting users for the Beta testing. The select users of Honor 5C will get Android Nougat experience ahead of its official release.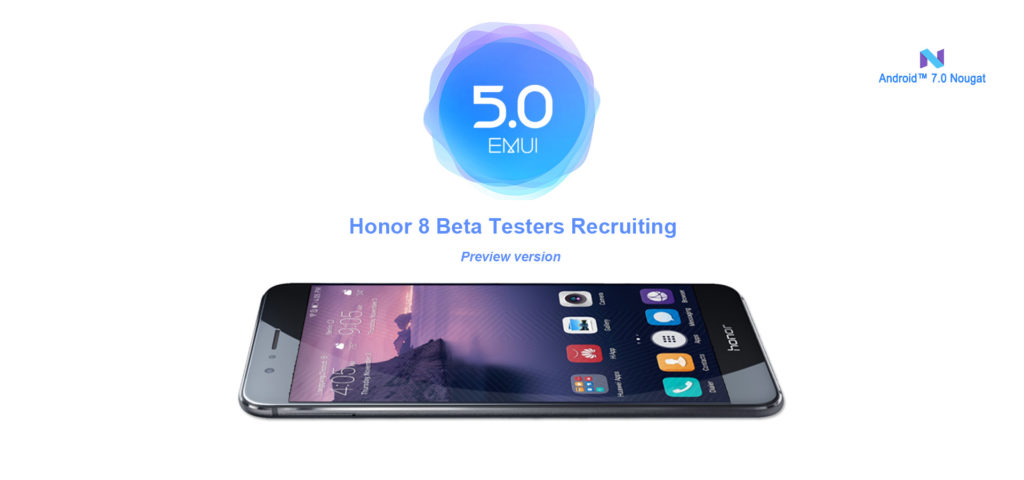 The Beta testing will take place in two batches, in first batch Huawei will select 50 Users and in Second batch company will select 100 users. All the participants will experience, collaborate, and help identify bugs in the Preview versions of Honor 5's latest version of EMUI Software.
For reminding you, The beta versions may contain some bugs. So if you don't want to risk your privacy or any loss of data. Please don't participate. If you still want to experiance Android 7.0 nougat you must be note that in order to get Android Nougat update, users should be in NEM-L22C675B140/ B151 version.
Below is the beta eligibility criteria straight from Honor:
1. Should own Honor 5C device.
2. Should actively participate and support other Honor fans and Moderator(s).
3. Should spare at least 2 hours daily for testing and reporting issues.
4. Should be ready to share personal details such as Contact number, IMEI and email id for us to support better.
To register for the Android 7.0 Nougat beta program for Honor 5C go to the official website.