Xiaomi is not only known for its smartphones like the Redmi Note 7, POCO F1 and more. It is known for IOT enabled and Smart home devices as well. Xiaomi also launches a variety of smart travel bags, home cleaning robots, and even a weighing scale. Although, these Xiaomi products are only limited to the Chinese market, except Mi TV.
As revealed earlier, Xiaomi is launching a new Mi TV on April 23, now Xiaomi has another product stacked up for launch. MIJIA shared a new poster on Weibo claiming a new smart device to be launching on the same day as the new MI TV. The teaser poster is short on the product details. It is speculated to be the new MIJIA Smart Weighing scale. Already, there have been many predictions that Xiaomi will be launching a new smart weighing scale.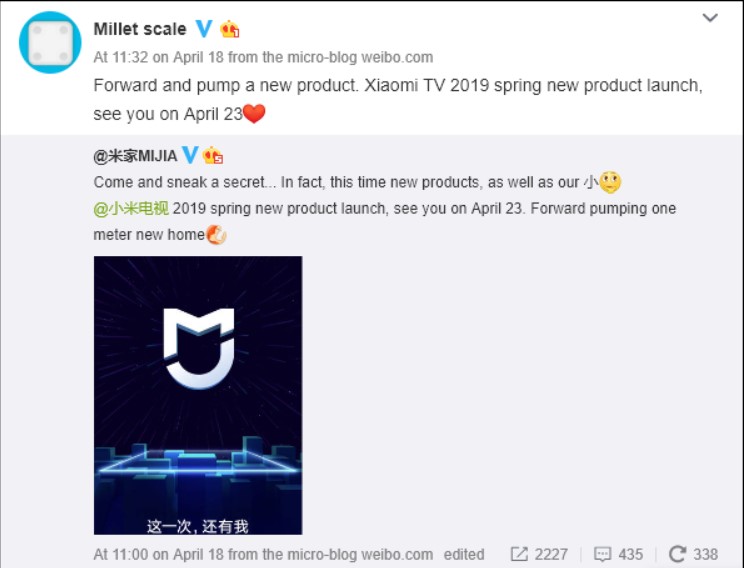 Xiaomi and MIJIA already retail two weighing scales in China. The MIJIA weigh scale is priced at 99 yuan and the Body Fat Scale for 199 yuan. There are no more specification details about the upcoming MIJIA smart weighing scale. There's some uncertainty over the features the new product will bring. In case it is a Body Fat scale, we would like to expect some improvements over its predecessors.
(source)