Nowadays most of the people prefer big sized games with high-end graphics. Though no-one talks about these 10MB games for Android irrespective of the fact that the small sized games are exciting and thrilling. 10MB games are equally entertaining and give a greater competition to the high-end games.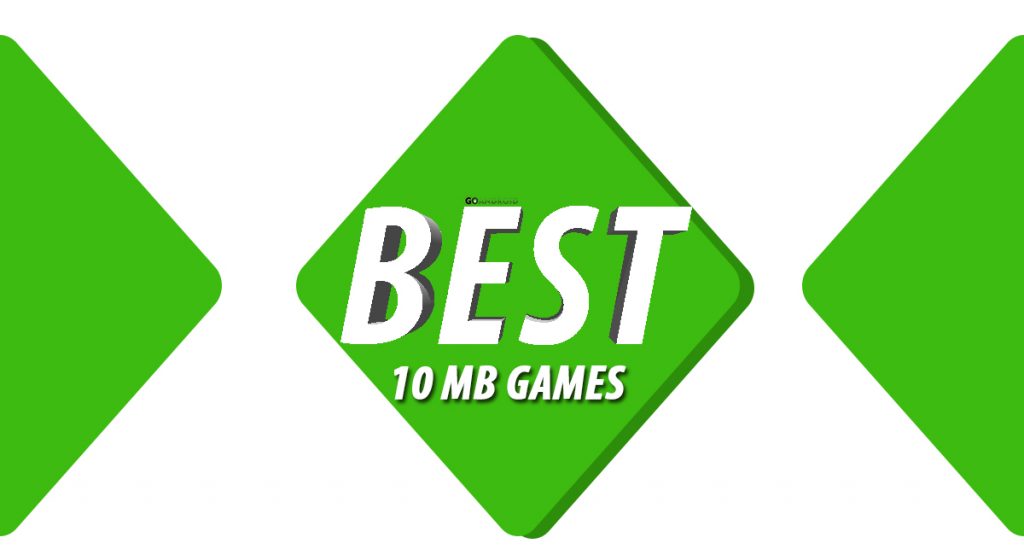 Well, it is always an uphill task for game developers to bring some useful games under 10MB for Android. Despite the memory constraint, many developers have succeeded in bringing some outstanding games. So, those who want to try games of size less than 10MB can head over to the list below.
We have selected a few under 10MB games for Android which you can enjoy without wasting any time.
List of Best under 10MB games for Android 
Modern Sniper
Modern Sniper is one of best action games in the small-sized games category. In this game, you have to shoot the enemies with a gun before they kill you (little bit same as PUBG mobile). You can also use sniper rifles and assault rifles to kill the enemies. It consists over 50 crime shooter missions, six unique maps and stunning locations, seven different real-world weapons to choose, upgrade and Ultra REALISTIC 3D graphics.
Dr Driving
Dr Driving is one of the best game under racing category in small under 10MB games for Android. This game gives you the real-time experience of driving a car. It consists of different missions like controlling the vehicle safely, parking the car, the speed test. You will be getting free gold coins in the game after completing the task successfully.
The size of this game is Approximately 9.97MB. It is a free offline racing game with the better user experience.
No One Dies
No One Dies an Adventures and mind twisting game. You are supposed to use brain, two eyes, ten fingers at a time and should last out 10s. You need to run faster without tripping and should save as many as you can. It consists of 5 excellent Game Modes with simple controls.
Sky
In this game, you are in the control of multiple characters as they run through a 3D mystical world filled with trouble. While playing, you need to jump over the obstacles which increase your score after crossing them. When you enter into the green huts, your character will clone. In this game you can also battle your friend's score, it also includes a large selection of characters to unlock with unique animated trails for each character.
Endless Falling
Its name sounds like the game is extraordinary. The character in the game jumps off the cliff and you need to save him from the upcoming obstacles down to the earth. You can avoid all the challenges and beat the record of your friends. You need to collect the hearts to keep down the adrenaline.
Caveman Adventure
It is the simple 2D game with relaxing music and addictive graphics. This central theme of this game is the caveman's kids are taken by a dinosaur and in search of his kids he has to face a lot of wild dinosaurs in the jungle. The game consists of 20 stages, and the adventure takes place in the four special worlds. It will make you remember the old Super Mario games surely with hundreds of mind-boggling obstacles same as that game.
Brave Ninja
Brave Ninja is an Arcade game for Android in which you need to help Ninja in completing the tasks. At each level of the game, there are different tasks such as tilting the screen, avoiding obstacles, avoiding flying darts and many more. The main features of this game are it has 15 unique gameplay, four fantastic ninja characters, crazy powers and is easy to play.
We hope you will enjoy our list of 10MB games for Android. There are plenty of other 10MB games for Android available on the Play Store.  If we missed any interesting game then you can reply us in the comments below. Stay connected with us for more guides like Best games under 10MB size.