Nearby Share is here for a few years on Android and ChromeOS, but it created ripples after extending its compatibility across Windows-running Machines. A couple of weeks ago Google introduced a Windows Client, currently in beta, for all the users. It garnered a lot of attraction as it eases the process of sending any file to a Windows PC or laptop. Some publications are even terming it the "Airdrop" of the Android ecosystem. However, being beta it does come with some bugs, and here is a guide to fix nearby Share not working issue via different methods.
Must See: Android Announces Nearby Share Beta App for Windows
What is Nearby Share?
Nearby Share is a file-sharing App that Google launched to improve the capability of Android devices to send files to nearby or connected devices without any hassle. It uses different connectivity methods like WiFi, WiFi Direct, and Bluetooth to transfer files and establish connections among devices. The feature is available on Android smartphones and other devices since 2020. It is an upgraded version of the Android Beam which was launched by Google in 2011.
Compatibility
Every Android user can now use it with Windows PC/Laptop using the appropriate client on Windows. It is compatible with Android 6 or later, Windows 10 or later, and ChromeOS 91 or later. Out of this, Nearby Share not working issue arises and keeps barring the users from its use. There are several other potential causes, but incompatibility could be a major issue. Below are some ways to the fix Nearby Share not working issue, make sure to check all the solutions.
Fix Nearby Share not Working problem
There could be some problems or compatibility issues, that could obstruct Nearby Share from working. Here are some possible fixes for the problem, and make sure to follow each step carefully.
Check Compatibility
Make sure your Android smartphone or tablet is running the Android 6 or later version, Windows 10 or later, and ChromeOS 91 or later. If using any primitive version, then Nearby Share will not work. You should satisfy the requirements in order to make it work.
If compatible, then you can enable the Nearby Share by heading to the device's settings.
On Samsung Phones
Head over to Settings > Connected Devices > Quick Share > Nearby Share and toggle settings.
On Vanilla Android or Pixel Phones
Goto Settings > Search for "Nearby Share" > Tap on "Nearby Share" > Toggle Use Nearby Share to enable it.
Related: How to Use Nearby Share to Transfer Files from Android to Windows PC
Enable Bluetooth
To search for compatible devices or in order to connect, the Nearby Share requires Bluetooth. So, ensure you have enabled Bluetooth to make it work.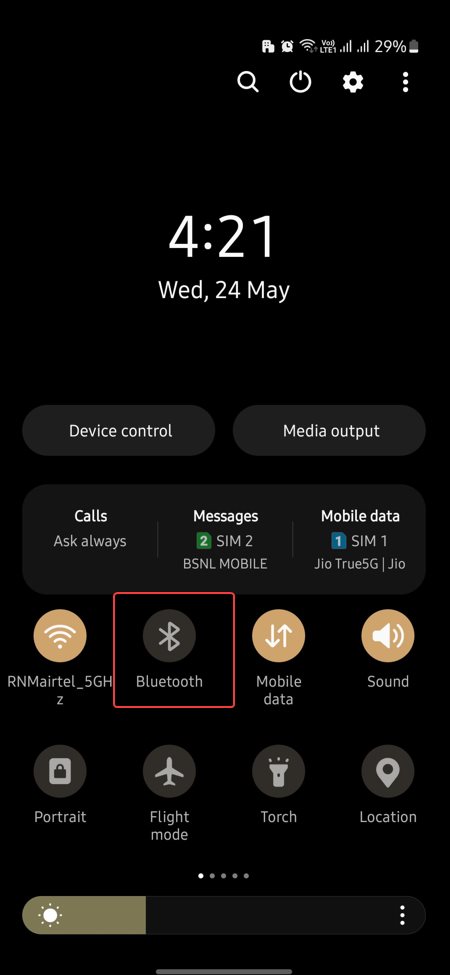 Nearby Share relies on different connectivity options like Bluetooth, BLE (Bluetooth Low Energy), WebRTC, or peer-to-peer WiFi over a WiFi network or a WiFi hotspot. So it is a must to enable Bluetooth.
You can enable Bluetooth and WiFi by checking the Quick Settings or primary phone settings. This could potentially fix Nearby Share not working issue permanently.
Enable Location
It is quite an important aspect of enabling location if Android we search for nearby devices. Since Android 10, it has become mandatory to enable Bluetooth along with Location. So enable both in order to make your device searchable.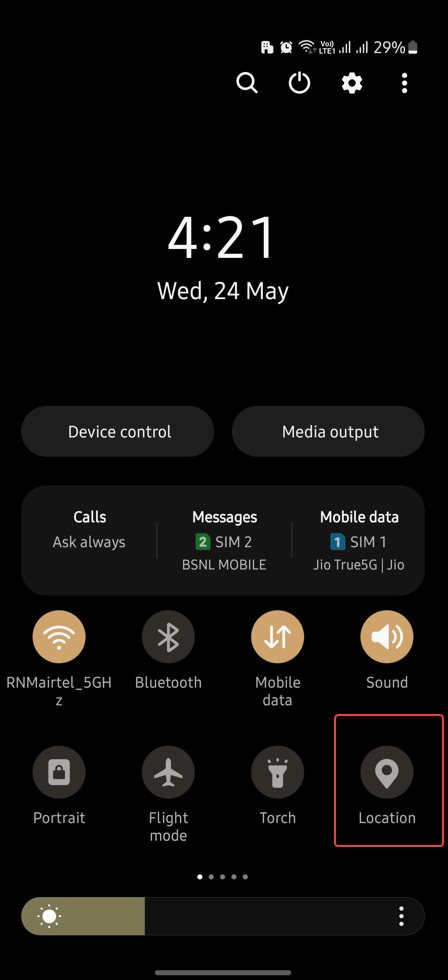 The location can be enabled by heading to the Wuick settings or you can head over to the smartphone's settings.
Bring devices in closer proximity and unlock them
Nearby Share works with connectivity protocols that are limited to the range of your WiFi, Bluetooth or WiFi Direct. So, it is always better if you bring both the sender and receiver in closer proximity. If any of the protocols are not working then it would be difficult to fix nearby Share not working issue.
Sometimes, unlocking a device becomes essential, as functionality gets limited when the device is locked. However, there's no official saying about this, but in case if you're having issues while using Nearby Share, then it's worth giving a try.
Check the Device's Visibility Settings
Once you've enabled Nearby Share, then it is important to check the visibility of the device. You can set the Visibility to "contacts" that are meant only for the contacts you've saved. Another option is your "Own Devices" (If you've signed in), and you can always see your devices where you have signed in. The "Everyone" option is to keep your visibility public. The last is the "No One" option, and if this is selected, you need to change it in order to make Nearby Share work.
Open Settings > Nearby Share > Select the Option.
Toggle Device Visibility Settings to make sure your device is visible.
You can try "Everyone" mode if having Nearby Share issues while sensing and receiving files.
Clear Play Services cache
If Nearby Share is not working, then Google Play Services could have been the culprit. Sometimes the cache between different versions gets stuck, and it is often advisable to clear the Play Services Cache if your smartphone is having some random issues like battery drain, apps Google apps crashing, etc.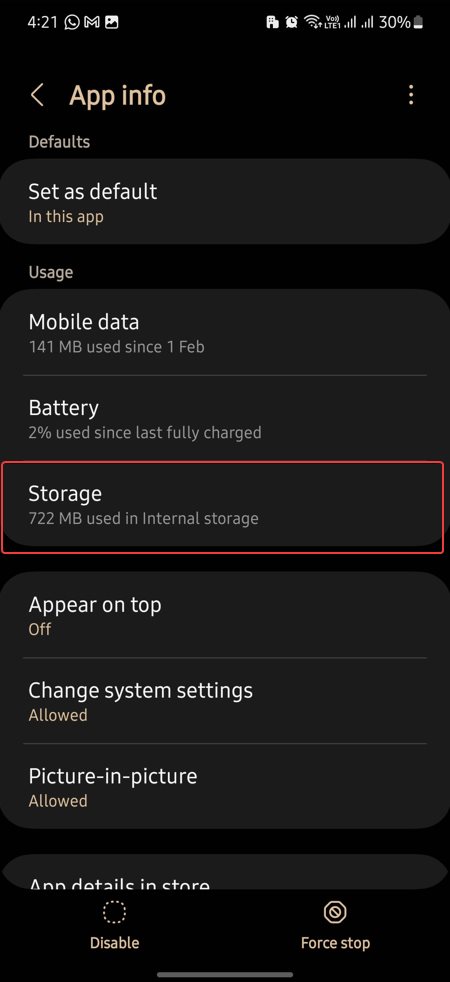 The same way is even confirmed to work if Nearby Share is not working as required. Make sure to clear the cache of Google Play Services by heading to Settings > Apps > See all apps > Google Play Services > Storage and Cache option > Clear Cache.
We hope this could fix Nearby Share not working issue on Android.
Update Play System
Every month, Google releases a new Google Play Service and it is advisable to keep the latest version on your smartphone You can always check for the latest version of Google Play Services by Settings > Apps > See all apps > Google Play System on Vaniall Android. And for Samsung, you need to go to Settings > Security and Privacy > Updates > Google Play System Updates.
Reset Network (Airplane Mode)
If the above steps or ways didn't fix your issue, then it is time for the nuclear option to reset network settings by enabling Airplane Mode. Sometimes, a few connectivity protocols get stalled, and in order to make them work we have to toggle the Airplane mode.
Enable Airplane Mode by heading to the device's settings or from the Quick Settings panel.
Restart Smartphone or Devices
It is highly advisable to restart the smartphone if any of the above fixes don't seem to fetch any fix for Nearby Share issues.
Conclusion: Fix Nearby Share not working Issue
We hope the nearby Share not working issue has been fixed after applying any of the above fixes. In case if any of the fixes is not working, then you should wait for some update from your OEM. The Nearby Share works flawlessly on Pixel and some Samsung smartphones. If you own any other smartphone, then the official support might not have arrived.