Nowadays the smartphones are advanced and intelligent. Lots of comprehensive things happen under-the-hood which we normal human can't even imagine. Nonetheless, as in the case with any machines, problems or issues are inevitable on smartphones no matter to how many degrees of AI is embedded into it. As such, one of the common issues which Android users might experience occasionally(depends) is the Not Registered On Network nuisance.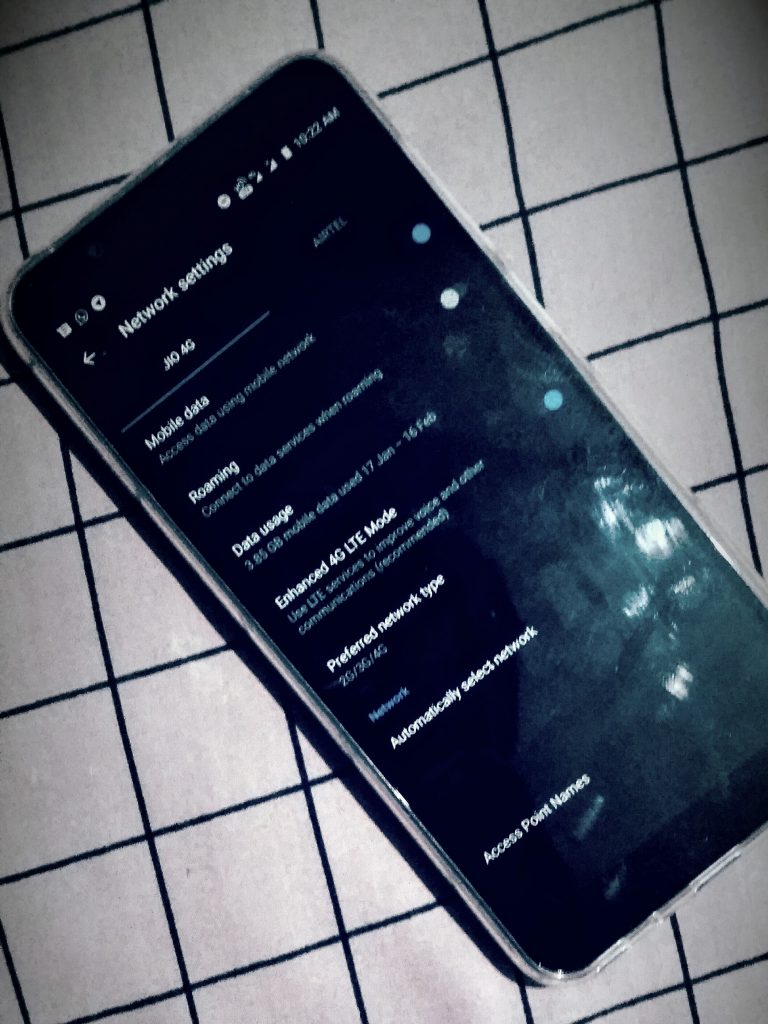 Here, let's see what all we can do to troubleshoot the problem if in case it has encountered on our device for no visible reasons. Before we begin a brief intro to the problem is a must. As most of you might know, your device displays an error on the notification/QS screen " not registered on a network" if your current Service Provider is not notified of your IMEI number. The cause can be either hardware related or software related. In the former case, it is wise to visit the nearby center, while the latter can be fixed by us if the glitch is neither fatal nor requires system access.
Possible Fixes For Not Registered On Network error
Restart the Device
It's the marvel of joint interaction of hardware and software which enables the smartphones to function complicated tasks and processes literally making our job easier. In certain circumstances, the software may not interact with hardware as it should be for many reasons and leads to the network issue. In such cases, a simple reboot may fix the problem. Then Not Registered On Network error will be fixed.
2. Remove and Re-Insert the SIM Card
If the SIM Card is not placed correctly on the SIM tray, it should throw issue. So, not to forget to remove and re-insert the SIM Card on the slot. Followed by a reboot should yield a positive result unless any other issue conflicts.
3. Search for Mobile Networks manually.
In certain circumstances, your device might not be able to search and connect to the compatible network manually. So, the user should choose the network manually from the settings. For that go to Settings of your phone, then Network & Internet> Mobile Networks > Advanced > Automatically Select Network*. Disable the Automatic selection to show you the available networks.
It's good to set the preferred network type to 2G/3G/4G before manual selection of networks to show all the available networks on your region operating on 2G, 3G, and 4G bands.
* – Settings location varies from device to device.
4. Update the firmware.
Your device might not feature the necessary settings to connect to a particular service provider's network. If your device is bought from your native region, then it's unlikely to not to feature the ISP settings of the all registered service providers. Nonetheless, certain manufacturers push software updates to make the device compatible with the service provided by the service providers. So, a software update can be the problem solver in such cases.
To upgrade your software:
Navigate to Settings of your Phone
Find About Device
Select Software Update
Download the update if available
Wait for it to reboot and complete the update.
5. Carrier Unlock
Carrier locked devices are accustomed to working with the locked network SIM Card only. In order to use the SIM of other network providers, the device should be carrier unlocked. Manufacturers/carriers have their own unique unlocking procedure, If you intend to unlock the device contact your manufacturer/carrier to know how the unlocking can be done.
6. Factory Reset
If none of the above methods are not giving a positive result. Then as a final showdown, try to factory reset your device. It is always safe to backup your device before doing a factory reset.
Conclusion
Well, those are the simple troubleshooting method which you can follow to get rid of the Not Registered on Network issue on your device. If none of them works, probably there is something hardware(modem/antenna) related issue or your IMEI No. is erased unknowingly. In such extreme cases, immediately visit a nearby customer care center to get it fixed.