If you are into rooting for a while and own a Samsung device then you may have heard a name called Odin. For the folks who don't know about it, it is a simple tool developed by Samsung to flash a software update image to a Samsung Android device and it is used to unbrick Samsung devices as well. Today, we will let you know how to install and download Odin Tool. This tool is designed to work with Samsung devices and it doesn't support any other smartphone belonging to some other OEM. Originally the software is limited to Windows OS, it is compatible with the fresh Windows 10, Windows 8, Windows 7, etc. From the brand, there is no support for Mac OS. A third party method is also there with which you can use this utility on your Mac OS running PC as well.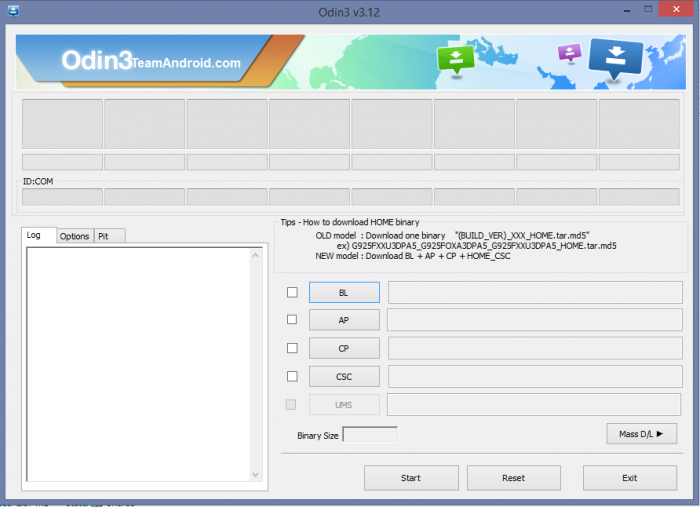 The biggest merit of using Odin over other tools is that it comes in a portable form which means there is no need to install it, you just have to double-click on the ".exe" file and the software will start. It is simple and low in memory. So if you are willing to use it but can't find a method to download and install it then you are at the right destination.
In our today's article, we will be telling you how you can install and perform Odin download on PC and even on a Mac OS based system. It is worth noting that different version of Odin support different Android version so we will suggest you to install the app versions considering your device. Odin is not officially available on Mac as we have discussed above due to compatibility issues but there are some third-party ways to run it which we will discuss later.
Read More: Download SuperSu zip and APK to root and install custom ROMs
Download Odin Utility for Windows PC/Laptop
We have provided the latest links to the Odin flash file download below:(These links are provided for Windows PC).
How to install Odin Utility on a Mac?
As we have mentioned above Odin is not officially available for Mac but there is a way by which we can use it. Firstly download the file whose link is provided below and follow the following steps:
1.) Make sure that you have the latest version of Java installed on your Mac.
2.) Now Download and install the Heimdall on your Mac.
3.) Delete Kies from your Mac if it installed.
4.) Turn on USB debugging on your device and connect it to Mac using a USB cable.
5.) Now open the Odin utility which you have downloaded.
There are two ways to use Odin tool on Mac, one works online while other works offline. Here we have provided the offline version of the Odin tool.
Download Odin Tool for Mac