OnePlus is the only OEM which only produces flagship devices that too at an affordable price. It has launched OnePlus 5 this year with high end specs which are only comparable with flagship devices of other OEMs. OnePlus has launched the OnePlus 5 earlier in the month of June, precisely on June 20th, 2017. At that time, OnePlus launched the OP 5 with just two color options – midnight black and slate grey.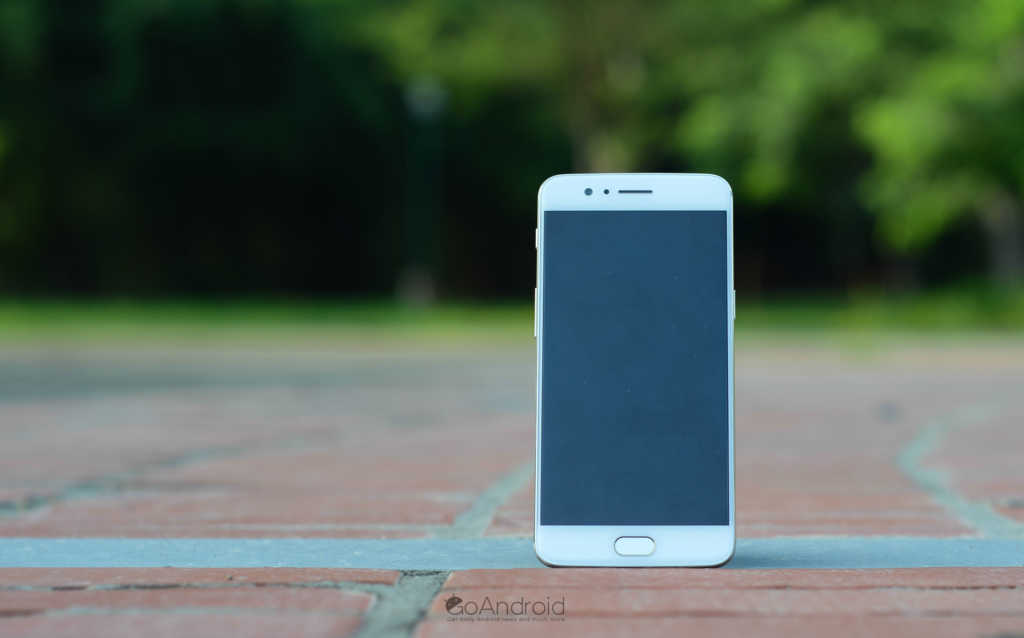 Due to the black shade in both the color variants, many users saddened who want to own it in some other colors. In order to tackle the situation, OnePlus has finally launched OP 5 in Soft Gold color as like of the OnePlus 3T. Last year also, OnePlus has launched the same color for OnePlus 3T and 3.
Last year, due to extensive demand of this color, OnePlus for the first time introduced Soft Gold for OnePlus 3. Now, due to the same demand, here's the Soft Gold color variant of the OnePlus 5. Finally, after several rumors and reports, we are here with the OnePlus 5 Soft Gold color variant. before wasting any time let's proceed with the Review of OnePlus 5 Soft Gold color:
Design
OnePlus 5 is one of the most beautifully design Android devices that are available right now in the Market. It's metallic finish gives it a premium look which is uncomparable to any other device. The latest edition of the Soft Gold to its color lineup has added sheen to the device. the new color has given us a chance to feel the device from a new beginning. The new color has impressed us while reviewing it, it brings a different chapter of design if we compare it with the slate grey (which is also reviewed by us).
You can see above and below, few of the shots and can see the beauty of the Soft Gold color.
Well, talking about the front side of the OP 5 Soft Gold, then it is given fully white look from the front. You will find, the device is eloped in white color over at bezels and top and bottom sides. The placement of the Proximity and light sensors are same as that of the other variant of the OnePlus 5. At the bottom of the front side, OnePlus has added little golden colored border at Fingerprint sensors.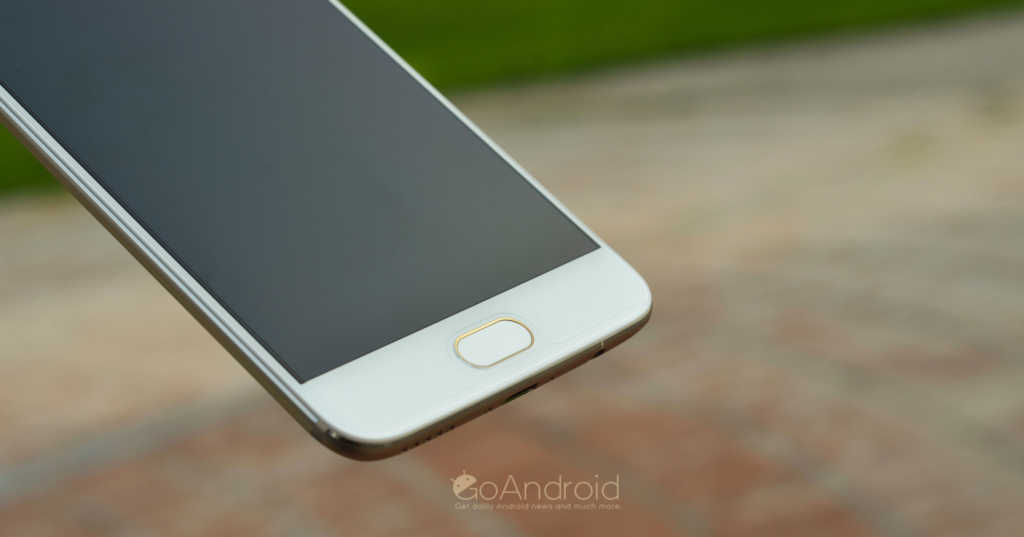 On the left side, there are Volume rockers with Slider for different audio profiles. Further, the whole body is eloped with the Soft Gold color. One the right, there's a Power Button with Dual SIM tray.
On the Bottom, there are speaker grills with USB C type port with 3.5 mm audio jack. It's lower end is also painted with the soft gold.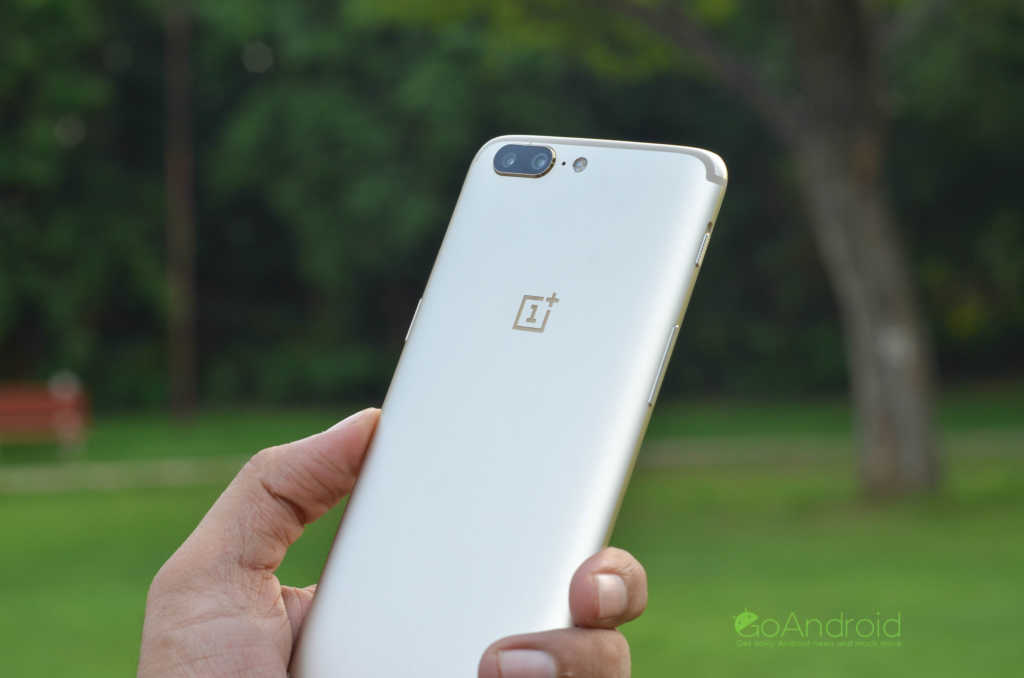 The back side of the device seems like that whole device has been reinvented again with the new color. It is giving it a soft yet much more premium look in comparison to the other color variants. The dual camera on the back has been embedded with a shining metallic ring. As like of other color variants, it is little slippery to hold.
Overall, it is a welcome again for the OnePlus 5!
Display
Most of the time, users look at the display of the device because it is the only way to interact with the device all the time. So, this time OnePlus has added the AMOLED display of 5.5 inches. It is 1080p display which has aspect ratio of 16:9. Well, it seems to be outdated as most of the flagships have 2K display.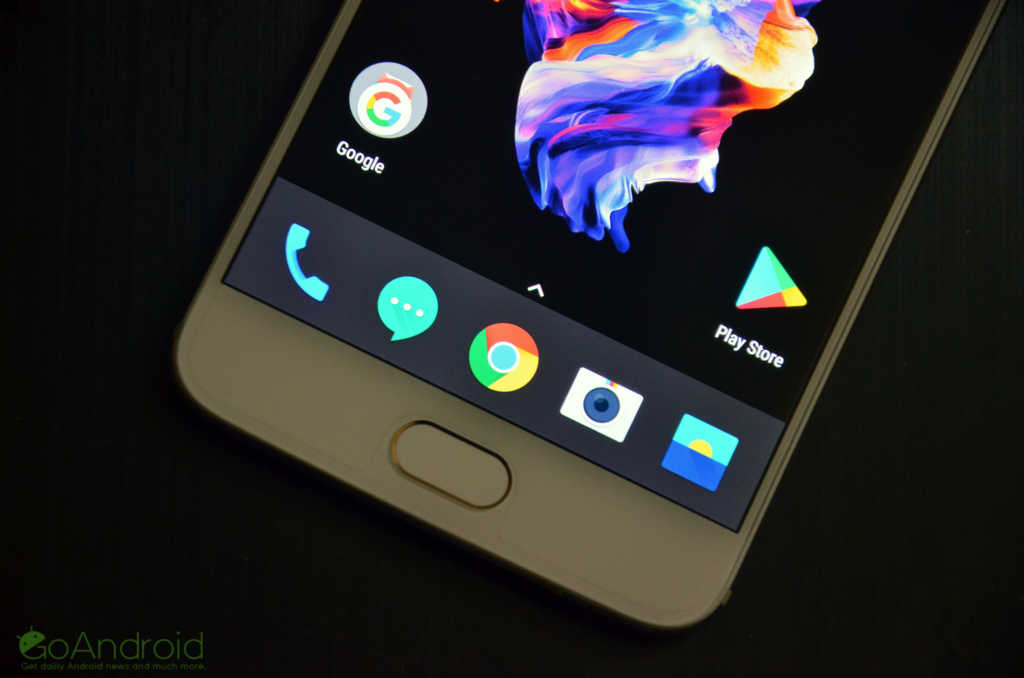 If we take a look at the 2K or 4K content usage, then it is okay to have a 1080p display. As per the research, until 2018, most of the mobile phone users will keep using the 1080p display.
Further, OnePlus has added Corning Gorilla Glass 5 for extended protection to your display.
The major feature that software of the device offers for display is the color calibration. It offers sRGB, DCI-P3 or can set custom color settings. You can see the snapshots below to know the difference in detail.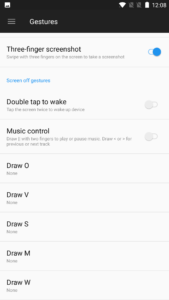 The best part of the display is the gestures while the display is off. You can perform different tasks even when the display is off. It allows you to save time and battery power.
Hardware – Snapdragon 835
It is one of the major aspect of every device, the whole juice and energy for the device comes for this category. OnePlus 5 is packed with the latest and greatest MSM8998 Snapdragon 835 which is clocked at 2.45GHz. It packs an Octa Core processor with 4 cores at 2.45 GHz Kryo & other 4 at 1.9 GHz Kryo.
To provide you the abundant RAM, OnePlus this time has added 8GB RAM variant also. This is for the first time that OnePlus is out with 8GB of RAM. It will allow you guys to multitask between different applications in much easy and efficient way. It pairs with 6 GB/ 8 GB of RAM and 64GB/ 128GB of internal storage.
To handle the graphics, OnePlus has added the Adreno 540.
Snapdragon 835
It is the latest processor from Qualcomm which is built on 10 nanometer process. It is 35% smaller and uses 25% less power than previous designs and 25% faster graphics rendering and 60x more display colors.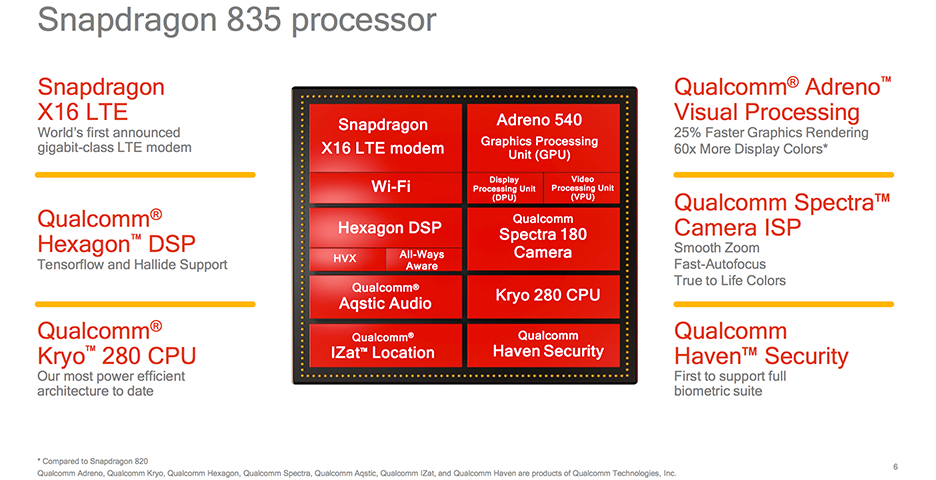 Further, there's Snapdragon X16 LTE modem which is 10X as fast as first-generation 4G LTE.
In order to improve the the performance and battery life, Qualcomm has debuted the Hexagon™ 682 DSP in Snapdragon 835.
To make camera experience better in the Snapdragon 835, Qualcomm has come up with 14-bit Qualcomm Spectra 180 ISP. It supports capture of up to 32 megapixels with zero shutter lag and many other benefits.
Further, many more new features have been added and improved in the Snapdragon 835.
Software
OnePlus 5 comes packs with Oxygen 4.5.3 which is based on Android 7.1 Nougat. It provides Vanilla Android feel with default Android applications. OnePlus has tweaked a little bit and other features are still based on AOSP.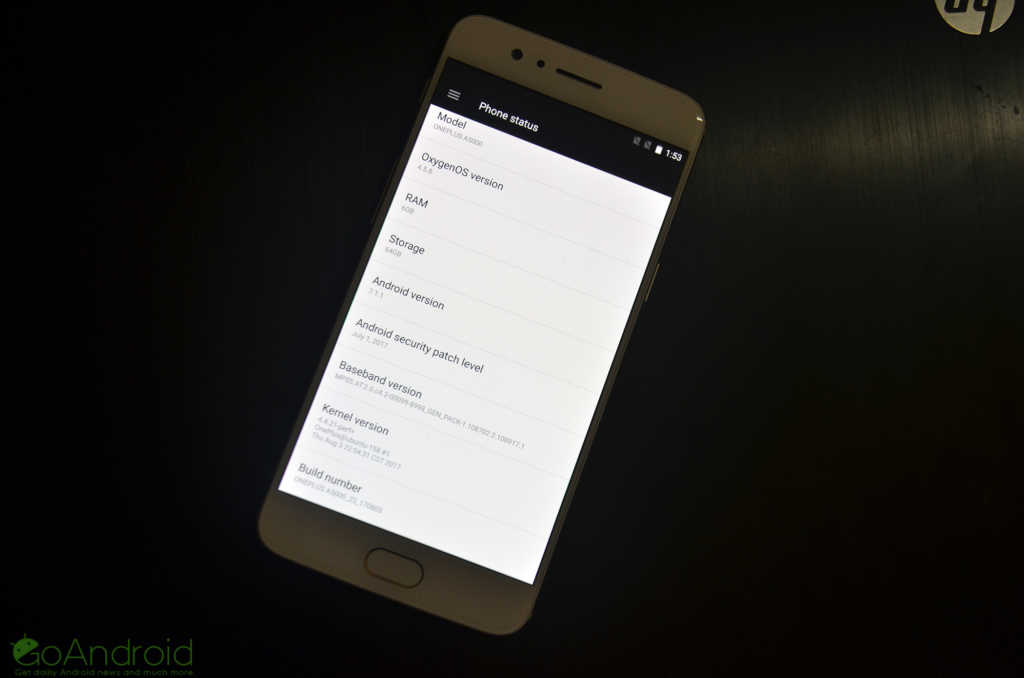 OnePlus has made little advancements like gestures, screen calibration, button options, reading mode, night mode and much more.
There is special Camera app with more depth effect and few other features. Similar is the story with the Gallery app and file manager app. OnePlus has issued the Oxygen OS 4.5.8 update after sudden collapse of Oxygen 4.5.7 couple of days back with fixes and new features.
It is best for users, who want stock Android look and features.
Camera
This time, OnePlus has collaborated with Dxomark to improve the camera quality. They have significantly improved the camera quality by introducing the Dual cameras on the backside.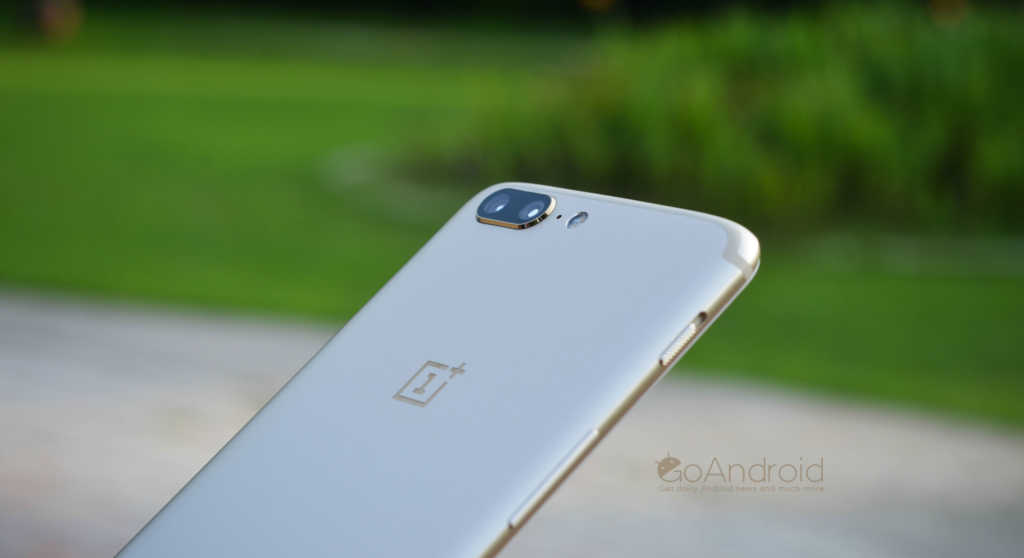 It packs Dual Camera on the rear combining a 16-megapixel sensor with a 20-megapixel telephoto sensor. The telephoto lens allows users to give a depth effect, it is an effect to blue the distant objects. Right now, the feature is not accurate, well, it is not even accurate on other smartphones also. We hope in the coming months, the dual camera lens should benefit in much better way to users.
It can easily take images in Night without any shutter lag. The night photography on OnePlus 5 is a significant improvement from its predecessors. The 16 MP sensor out of dual camera packs 1/2.8″ sensor size with pixel size of 1.12 µm & 1/2.8″ sensor size, 1.0 µm for 20 MP shooter. You can see the samples of the camera below.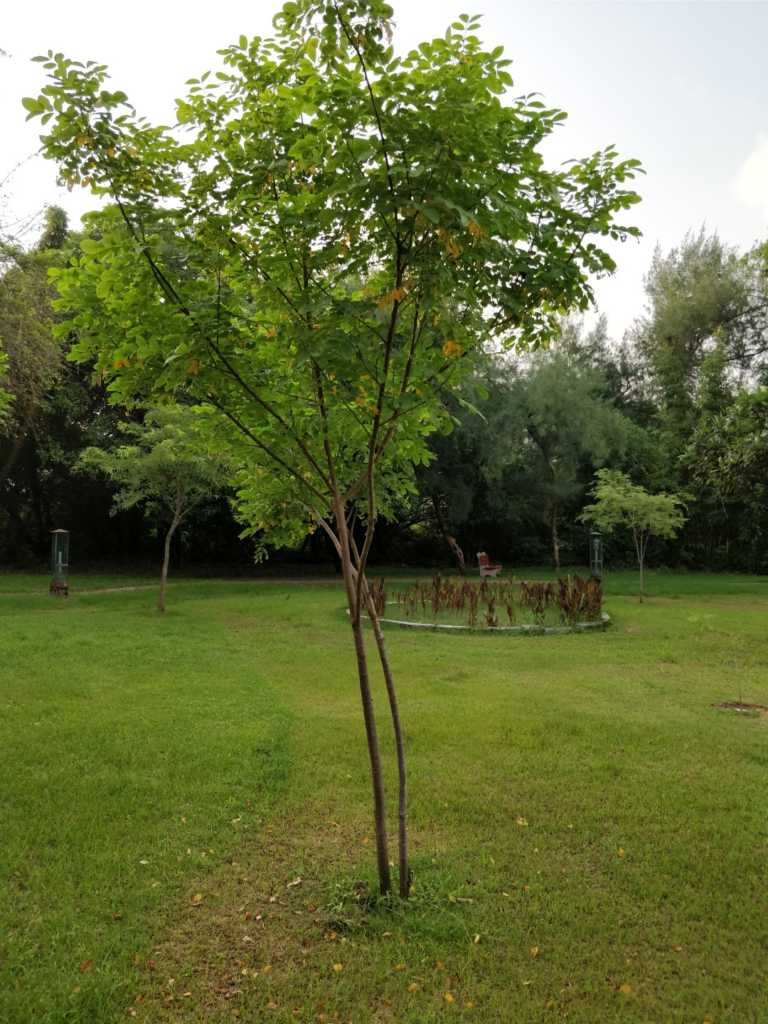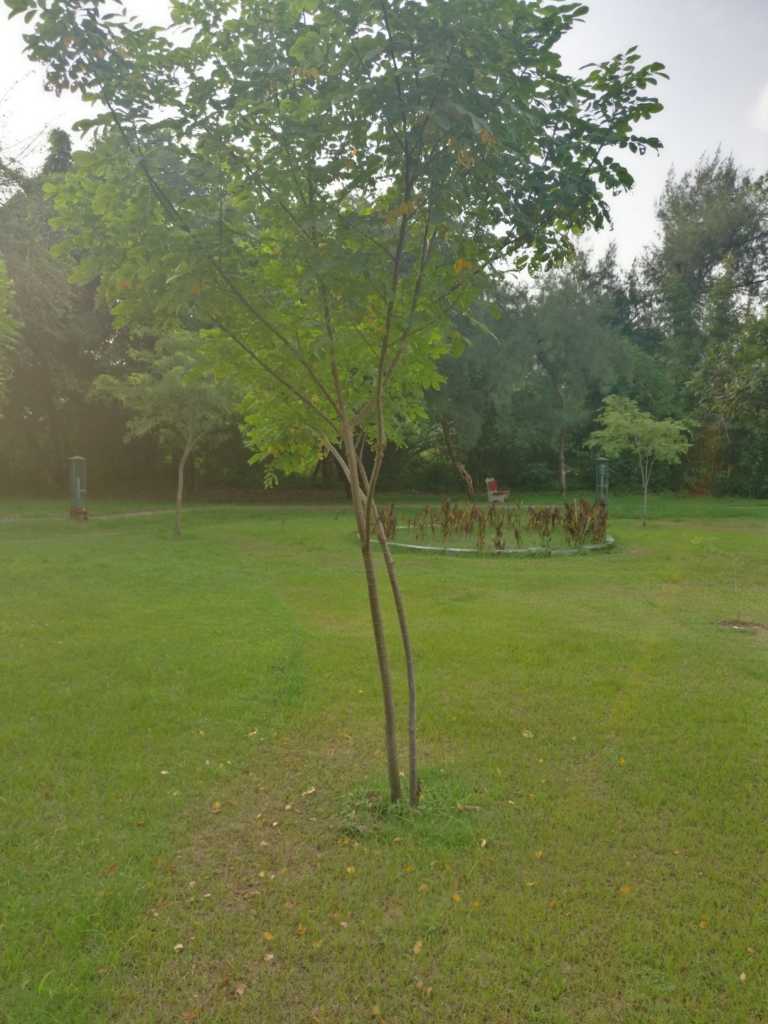 In video section, OnePlus 5 has added video recording capability of up to 4K resolution. It is an impressive feature which is also present in the OnePlus 3T. The chinese company has added EIS for video stabilisation. It works perfectly for 1080p video and in Oxygen OS 4.5.8 update, they have added fix to improve the EIS for 4K.
OnePlus 5 1080p Video test:
OnePlus 3T 1080p Video test:
Well, there's also a pro mode, which allows users to adjust, ISO, Aperture, Shutter speed and other things as per the need. Further, it brings in geo-tagging, touch focus, face detection, HDR, panorama and many other features.
It packs one of the finest cameras that is available on any Android device.
Here are some more samples:
Battery
This is the only aspect that has received a downgrade in comparison to the OnePlus 3T. OnePlus 5 is packed with 3,300 mAh battery in comparison to the 3,400 mAh of the 3T. The reason behind the downgrade is not explained by the company until now.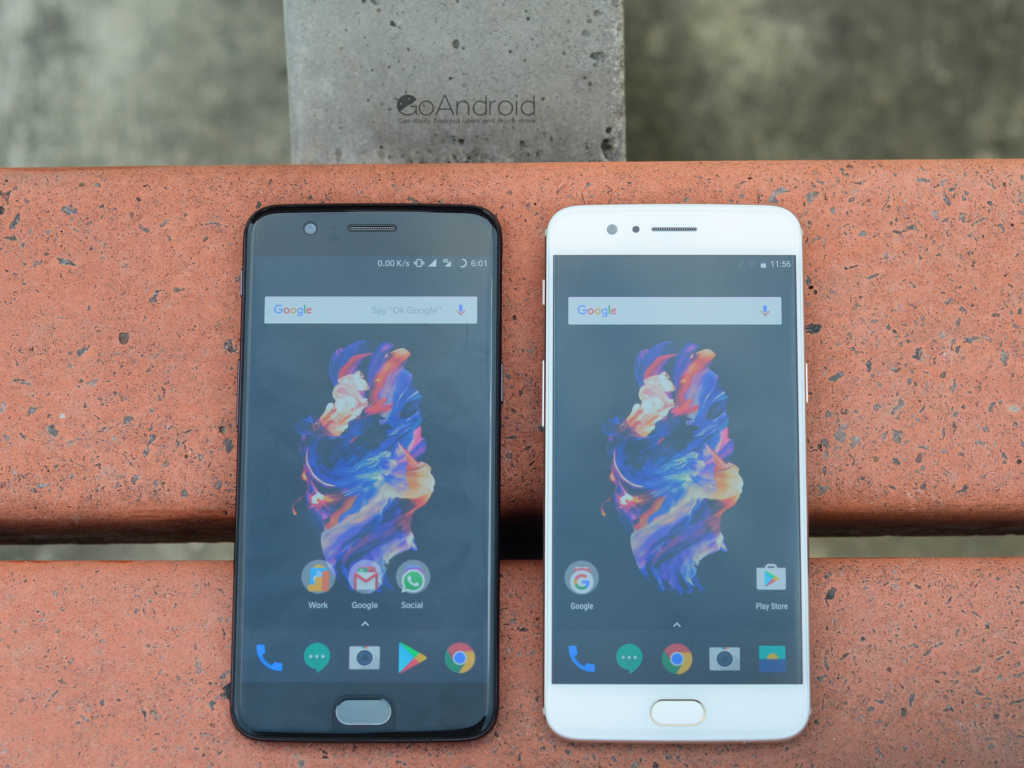 OnePlus 5 packs Dash charging which can charge up your device up to 60% in just 30 minutes of charge. It is the finest fast charging techniques available on the planet until now. Wanna see how it works? Then you can know about Dash Charging here.
It is sufficient to hold up your full day with that amount of juice. In comparison to the other flagships, it packs significantly better battery. The Galaxy S8 hold 3000 mAh battery and similarly some other flagships packs the same juice.
Overall, it is best thing about OnePlus devices that you can have full day of charge within 30 minutes of charging.
Additional Features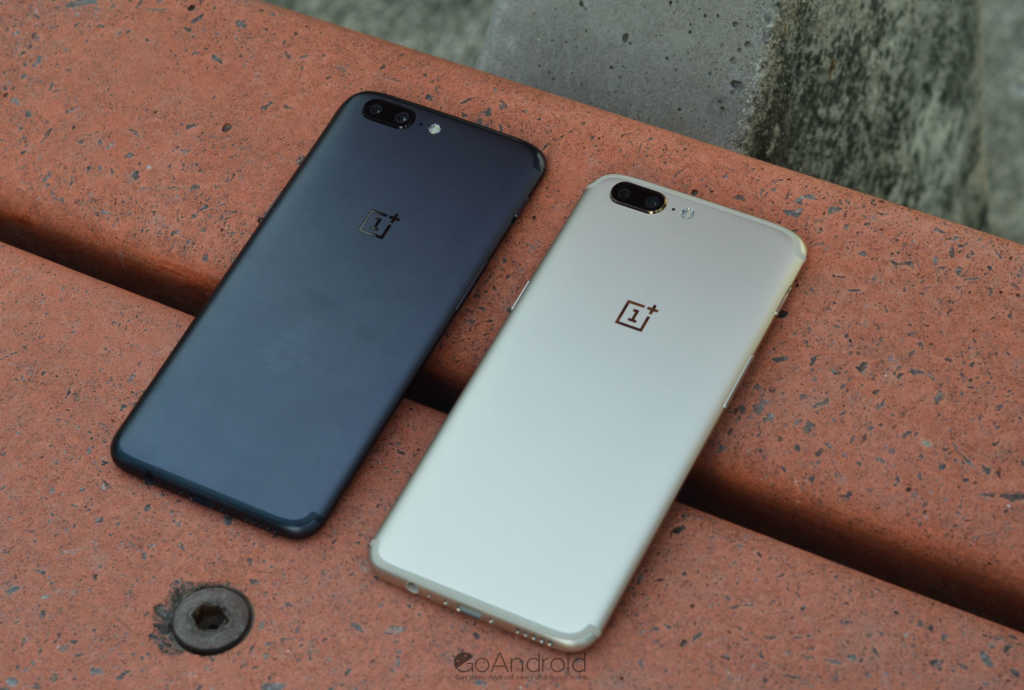 Talking about additional features – OnePlus 5 embeds WIFi 802.11 a/b/g/n/ac , WiFi Direct, DLNA support. It brings in Bluetooth 5.0, with GPS and NFC on board. IN order to make it match with the latest trends and give OnePlus devices the compatibility of new techniques, they have added USB-C port for improved speed and features.
OnePlus 5 has got Fingerprint (front-mounted), accelerometer, gyro, proximity, compass sensor so that devices can communicate with outer environment.
Further, there are little LED lights on the feather touch buttons or navigation buttons of he device. Along with that, OnePlus has added Multicolor LED notification light on the top of the device. Some of the colors on the OnePlus 5 has made the Soft Gold color look much more attractive.
Ambient display is also another feature which is of great use nowadays.
Alert slider also make your life easier, it allows you to select audio profiles as per the need. You need not to open the lockscreen in order to change the profile, just slide the slider in desired direction to change the audio profile.
Some more images of OnePlus 5 Soft Gold color variant:
OnePlus 5 Soft Gold Gallery
Conclusion
OnePlus 5 is an outstanding device, that caters easily to all type of users. The affordable pricing of the device is also making it incomparable to other device.
Users can own it for Rs. 32,999 for 6GB variant with 64GB internal. While, the 8GB version is now available for Rs. 37,999. Meanwhile, Galaxy S8 goes for Rs. 60,000 in India and has comparatively similar prices around the world.
Overall, it is a beast deals for users who want to own high end device that too at affordable or effective price. This is the device that users can easily own and now it has SOft Gold color option also.
The Soft Gold color has added a charm to the OnePlus 5 devices lineup.
It is now available to by from Amazon India for Rs 32,999.
What do you guys think about OnePlus 5 Soft Gold? Share your valuable views via comments below.
Stay connected with us for more reviews, news and deals.