The OnePlus 5 is getting another update which packs with Security Patch for this month. OnePlus 5 already got some updates as unexpected bugs made it appear in the headlines. Especially, the one that restarted the phone when someone called 911. That issue has been addressed since.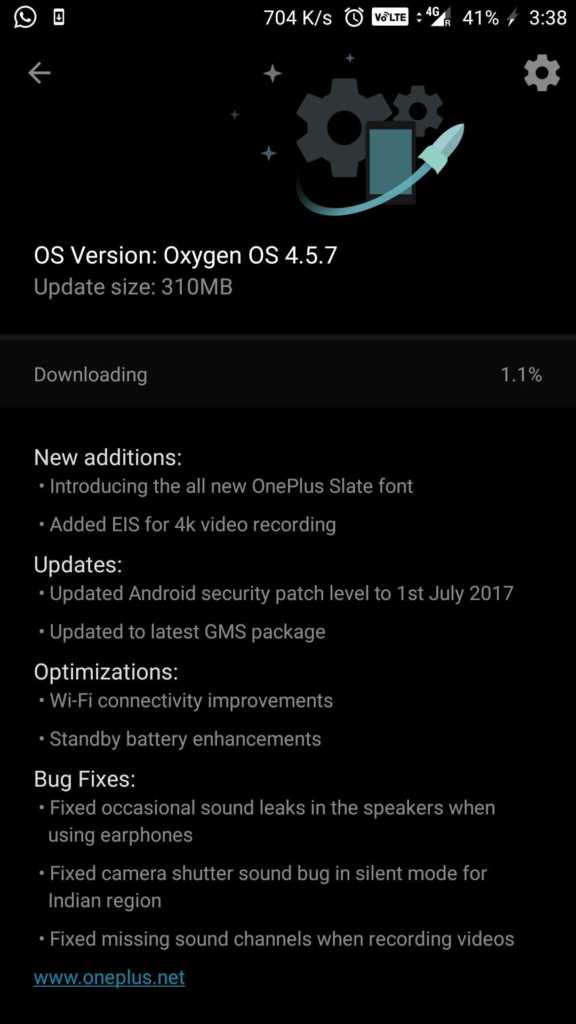 Now, this version 4.5.7 of Oxygen OS also plugs some holes in the security, irons out some old bugs and improves the overall efficiency of the phone. The issues that have been addressed include improved electronic video stabilization capabilities in 4K mode. This EIS only worked for photos but not for 4K videos.
This update includes sound channels which have been added for video shooting. Also, the update comes with a new font, makes the OnePlus 5 more receptive to Wi-Fi, and improves standby times. Other bugs in the list include the speaker outputting sound during headphone use. For the Indian version, the silent mode would activate the shutter button. All these issues have been resolved.
The OTA update has been issued and is currently hitting devices but will arrive in phases. Currently it is rolling out in Germany and company says in couple of days time it will reach other countries also. Still if you can't wait then use the Germany VPN to get the update.
OnePlus thanked the user community for the feedback that allowed them to enhance Oxygen OS the way users want. However, coming back to this update how many of you got the update? do tell your experiences after installing the update via comments belows.