Xiaomi is coming with one more new gadget called Electric Toothbrush. It will be the addition of one more device to its wardrobe. After Air Purifier to Electronic Screwdriver, Xiaomi is transforming every daily usable thing into a technological advancement.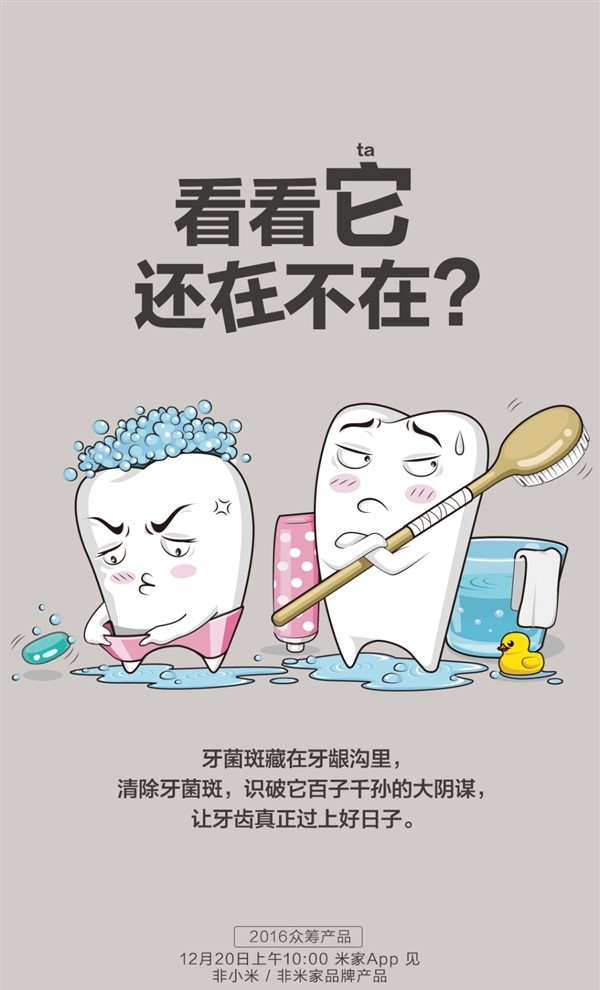 Xiaomi Electric Toothbrush got hit on the web in the summers. Today, Xiaomi's crowd funding platform called Mijia has posted a poster with some resemblance to the teeth. The accompanying text on the poster loosely translates into how plaque forms on the teeth and how it can only be removed via mechanical means.
Well, the Soocare comes with a 1000mAh battery and can last for up to 25 days on a single charge. It will be priced for $35.
Isn't it is refreshing? Share your views via comments below whether we need smart toothbrush after electronic toothbrushes.