Yesterday the Chinese Manufacturer, made it's new Mi Note and Mi Note Pro official. They were made official at an event, where the price of the devices in China were unveiled, but the international prices are yet to be disclosed.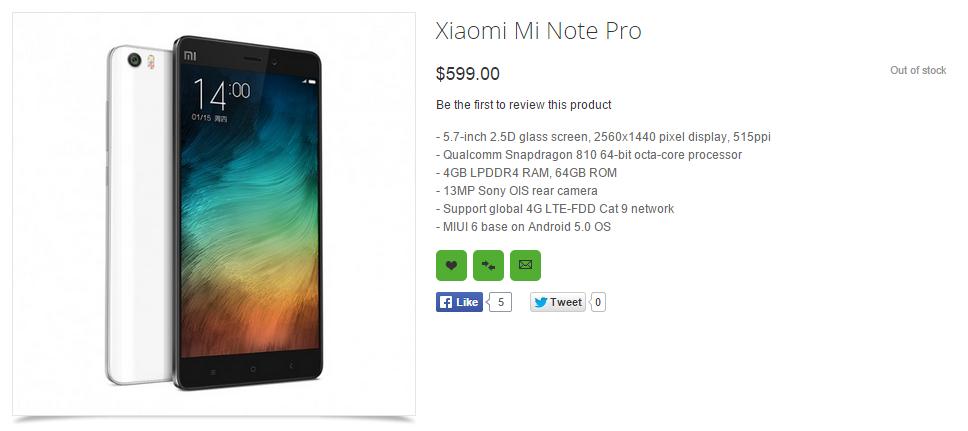 The devices would be made available in China by the end of this month, and there is yet no announcement, so as to when the devices would be launched outside China. The Mi Note is priced at about $399, while on the other hand the Mi Note Pro would cost you around $531. Also Oppo mart has made these devices available for international orders. The prices are a bit expensive, which is obvious, as the device is not yet released in other countries.
Now also users outside need to keep in mind, that these prices will get increased as the shipping costs are not included in those figures. The devices would be sold in the same manner, using the flash sales. And users should not get their hopes high, as the latest you could get your device, would be by the end of January, or even February.