Xiaomi has introduced the all-new Xiaomi 13 Series and its custom MIUI 14 based on Android 13. The new MIUI 14 features all-new, enhanced interface changes, and the new UI is also packed with many new features. The company has also claimed that MIUI has been upgraded with Android and the firmware has continued to grow, and the system firmware has been reduced by 23% in comparison to MIUI 13 for better performance, power and efficiency.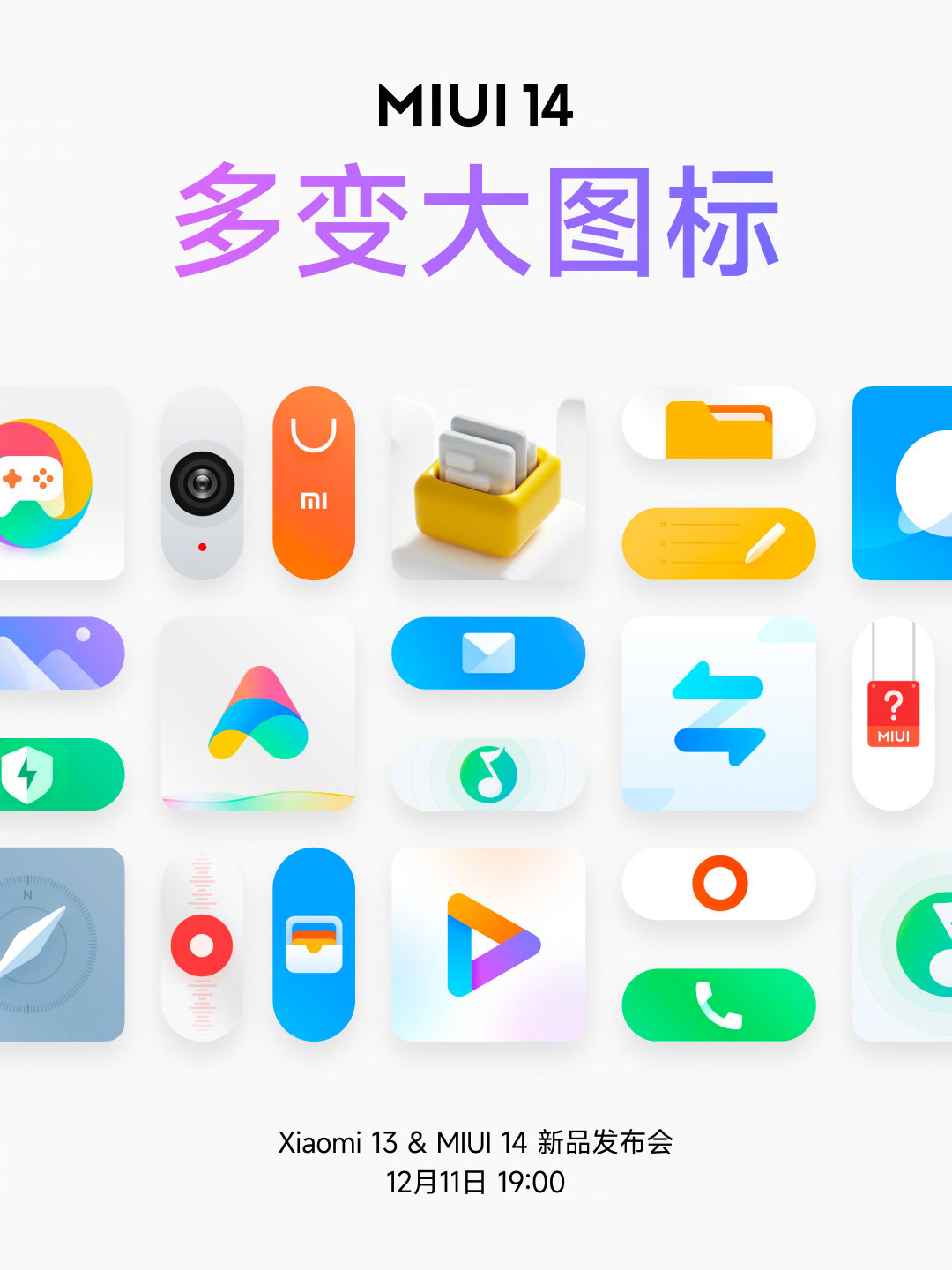 ALSO READ: [Update: November 2022 Security Patch for Xiaomi 12 Lite] Xiaomi 12 series Updates Tracker
So the main vision of MIUI 14 is to make the system as light as a swallow, as ever- System simplification, ultra-small firmware, memory usage, ultra-few applications that cannot be uninstalled, app cleaning, saving only one copy of duplicate files and compress low-frequency apps.
Best MIUI 14 Features
Design
Xiaomi's new custom MIUI 14 brings a new, improved, and beautiful design interface. MIUI 14 now made changes to the app icons and the user interface. The new UI now lets you adjust or set the size of the app icons. Additionally, new widgets and screen folders give users more customization freedom.
Also, MIUI 14 added new plant and pet widgets, similar to the Pixel Pals app for iOS. After setting up the pet or plant widgets on your home screen, you can poke, move, play and interact with them.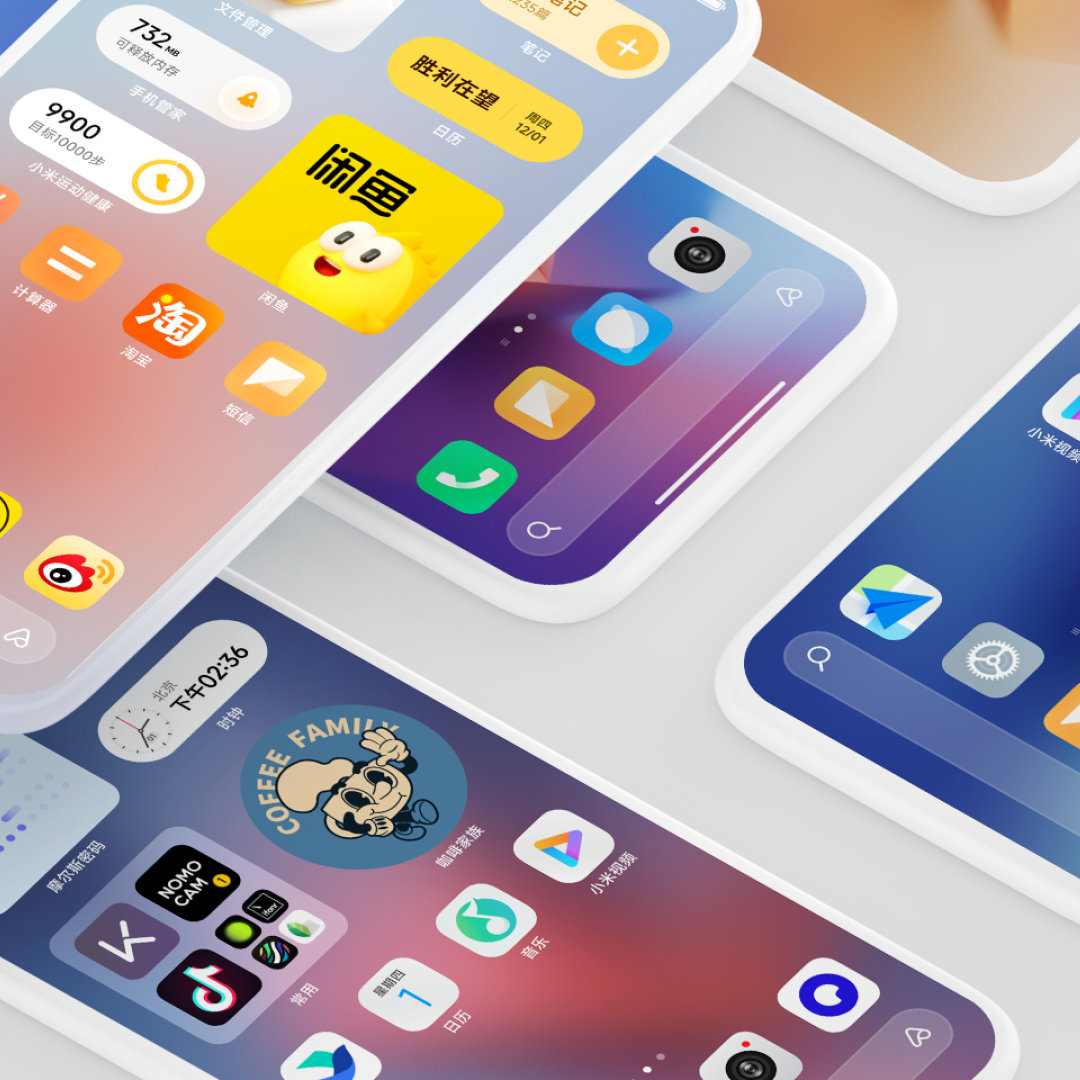 New Features
Surprisingly, one of the most debatable features of the MIUI 14 would be the size of the firmware. Now the total size of its firmware is 13.10 GB, which is much reduced in comparison to the previous MIUI version. A new cleaning app feature has been added to compress low-frequency apps and save only one copy of duplicate files.
Performance
One of the discussed topics whenever a brand upgrades the OS or UI, they mostly focus on how better is the performance in comparison to its previous version. Xiaomi did the same, the developers have worked out to make the software lighter and user friendly. So the new UI comes with a new MIUI photon engine that runs on the underlying Android kernel, and this feature will allow third-party app developers to create smoother and more power-efficient apps for the MIUI 14 eligible device.
MIUI memory occupation has been reduced on the new version, only eight internal apps cannot be uninstalled. The company claimed that the system fluency has been enhanced by up to 60%. Third-party applications will also be compatible, improved, and power efficient.
AI Features
Some new AI features are loaded along with the MIUI 14 based on Android 13. MIUI can now extract text from images. Pressing and holding the text on an image can be used to instantly recognize it and a live caption feature for video conferences has been added.
MIUI Interconnection
MIUI 14 allows you to seamlessly connect with other ecosystem products easily. Xiaomi stated "over a billion devices are supported by two major interconnection centres". An updated paired-device interface with each device taking its own space onscreen, some of which can be moved from one to another.
Xiaomi's Magic Center, a source where you manage Xiaomi ecosystem products has been redesigned and it has got an improved interconnection speed between devices. The new interconnection bus has increased the earphone connectivity discovery by 50%, the connection speed of mobile TV by 12%, and the speed of picture transmission during streaming by 77%.
Family Service
Now the new MIUI 14 is more family-friendly. MIUI 14 features various family services which let users create groups with up to 9 members and give access to various roles with different permissions. So groups or members of the group can share picture albums with their families. Every member of the group will be able to view or upload new files.
And Family services also allow you to share health suite data including heart rate, blood oxygen, and sleep tracking with family members. Plus, several parental control options allow you to limit screen time, restrict app usage, set a secure area, and much more.
Release Plan
Phones will be released gradually starting in January 2023-
Xiaomi 12S Ultra, Xiaomi 12S Pro, Xiaomi 12S, Xiaomi 12 Pro, Xiaomi 12 Pro Dimensity Edition, Xiaomi 12, Xiaomi MIX Fold 2, Redmi K50 Pro, Redmi K50 Extreme Edition, Redmi K50 Gaming Edition, and Redmi K50.
Tablets will be launched in early April 2023-
Mi Pad 5 Pro 12.4 inch, Mi Pad 5 Pro 5G, Mi Pad 5 Pro, Mi Pad 5, and Redmi Pad.