If you have ever tried and searched for a good launcher on the play store. You would have surely heard of the name of the Nova Launcher. Nova Launcher is the best customizable launcher available on the Google Play Store. It offers some amazing features and consistent updates. Android users have been waiting for the dark mode support eagerly for some time, and most of the launchers has started to roll it out. Today, one of the best third-party launchers on the Play Store, The Nova Launcher, has brought some major updates. Which includes an all-new Dark Mode by supporting Google Discover's dark theme.
How to Add Notification Dots on Nova Launcher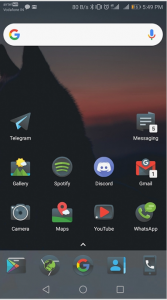 The latest update to Nova Launcher brings support for numeric dots. The developers have brought badges for unread notifications within the Nova Launcher. For those who are wondering what numeric dots is; it shows the number of unread notifications. It also allows the users to preview the unread notifications when you long-press on an app's icon.
The Notification Dots is pre-enabled in the Nova Launcher, so what you need to do is just download the latest version of Nova Launcher from Play Store and install it manually.
How to Enable Dark Theme in Nova Launcher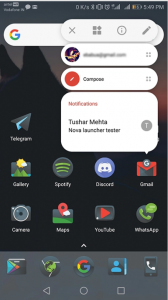 The Latest version of the Nova Launcher brings the all new dark mode to the launcher. It not only brings dark mode to the app drawer but even brings it to Google Cards and more. To Enable it, just open Nova Launcher and follow these steps:
Step 1: Hold the screen and you will see an option stating Settings with an icon. Open it
Step 2: Now you will be seeing an option named Night Mode, select 'On' in the app list near the Night Mode icon.
Step 3: Under the option of 'Use Dark Theme on' select the places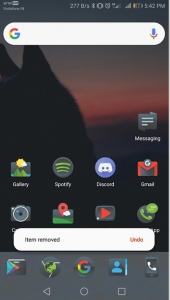 where you want to apply the dark theme, we recommend you to select all the options of 'Search Bar', 'App Drawer', 'Drawer Icon' and 'Folders' and you are done.
How to Enable Undo Bar in Nova Launcher
The Latest version of this app also adds a much needed Undo button, which allows you to undo your action, suppose you, remove an app from the home screen by mistake, you can bring it back with the Undo Button which stays on the screen for next 3 seconds.
The Undo Bar is already enabled in the Nova Launcher v6.1.6 and nothing much is needed to do to configure or enable it.