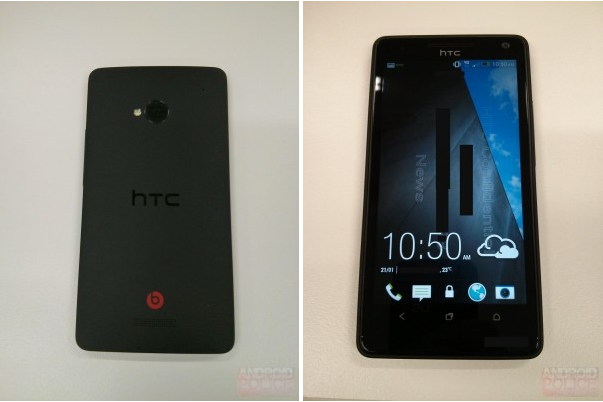 HTC M7 which is purportedly heading for announcement at Mobile World Conference Next month, has been in news from past couple of months. After yesterday's render leaks.  again some more details and new images of device has landed.
As of new details, HTC M7 has an elongated front, a very solid rectangular frame and slightly rounded corners. According to Bartosz Dul from Czujnym Okiem said that phone have three hardware buttons placed under the screen are "back", "menu" and "home" in this order.
Coming onto new HTC M7 images leaked by Android Police seems to be similar to yesterday's leaked renders. According to the icons on the bottom of the screen are the same, though one can notice the switch between the Home and multi-tasking buttons.
Along with it also gives information about new HTC Sense 5.0, new version of HTC Android User Interface. Here Sense certainly looks more minimalist than earlier iterations.  There also appears to be newer widgets that in some ways resemble windows 8 tiles. In other details, include the front camera in the top-right corner and the volume rocker housed on the right side of the device.
Some other information according to old rumors of HTC M7 concludes that the M7 should arrive a 4.7-inch 1080p display, quad-core 1.7GHz processor, 2GB of RAM, 2300 mAh battery and 13 megapixel rear-facing camera. The HTC M7 is also expected to be running Jelly Bean with version 5.0 of the HTC Sense user interface.
We expecting that HTC would launch M7 at MWC next Mnth in Barcelona. What you think ?
Source: Android Police