Amid the great demand, Huawei has crossed 10 Million Milestone of P9 and P9 Plus Sales. This is for the first time that Huawei Devices have crossed this mark. It's seen as a positive sign for their current strategy of gaining market.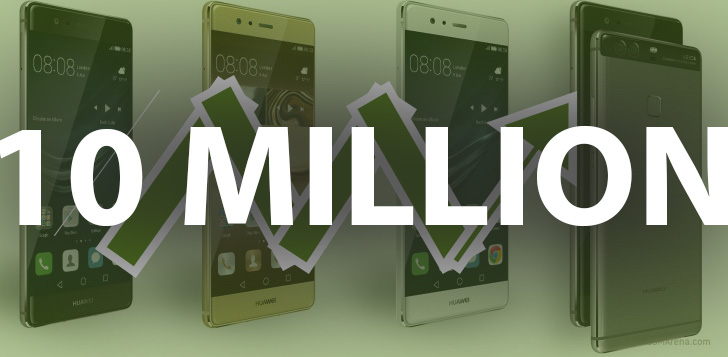 The Huawei P9 and P9 Plus are first of it's kind of series which has crossed this 10 Million milestone.
Huawei is on the top gear if we talk about profits and increase in market shares. This all has happened by the "substantial breakthroughs" in European markets, including the UK, France and Germany.
Also Checkout:
Comparison: Huawei P9 Plus Vs Samsung Galaxy S7 Edge
If we talk about the company's Mobile division records of this year. In Q3 2016 alone, Huawei shipped 33.59 million smartphones, a 23% increase from the same period a year ago. Most of the Mid-tier and high-end devices constituted around 44% of the shipments.
Huawei is also going to roll out major EMUI update. The update will make EMUI more native to the Western Audience rather than that of the present Chinese orientation of its Skin.