Xiaomi is on its way to becoming one of the big brands in the smartphone market with its always expanding array of smartphones and it venturing into new smartphone markets. As if that was not enough, Xiaomi is now also expanding the palette of colors in which their smartphones are available. We say so because Xiaomi has just added another color to the Mi-3's variants.
The Mi-3 will soon be available in a Green colored variant too.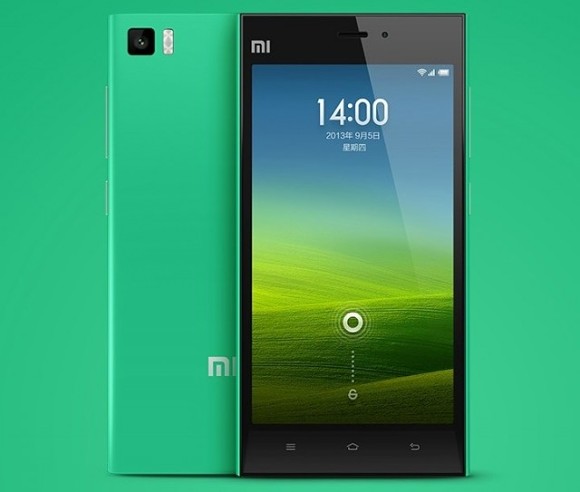 The green color adds to an already big array of colors being offered by Xiaomi which include White, Gray, Black, Yellow, Pink, Blue and a limited edition Champagne Gold. However, this Green colored Mi-3 will only be available in the 16 GB variant. No changes in the specifications have been specified, so we're expecting them to be the same.
This new Green colored Mi-3 could help the Mi-3 to remain in the race for a loner time and give Xiaomi to gear up for the Mi-4, which is expected to be out soon.