Shorthly after Xiaomi rolling out the marshmallow update for Mi Note. Now Xiaomi's flagship device starts getting Android 6.0.1 marshmallow update.
According to the source this update is for Mi 4 devices with version MMB29M. This update will directly update your device to Android 6.0.1 and the update weighs around 100 MB. Also with this update you will see that your UI will change and become much smoother.
Some of the changes in Mi 4 user interface are camera improvements with faster capture and truer color, display brightness tweaks, optimized battery heating and consumption, simplified file management UI, and there are new controls for the type of USB connection mode you want when you connect up to your PC.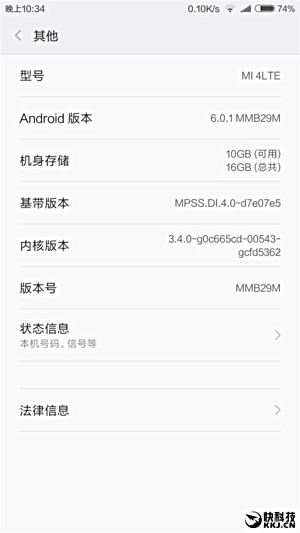 Earlier this month the Mi 4 get the MIUI 7.1 update which boost the perfomance of the device.