Xiaomi's upcoming flagship Mi-4 was revealed about a week ago and it did not fail to impress us. Now, the device is up for pre-ordering in Italy for €394.90. The shipments however will begin in August.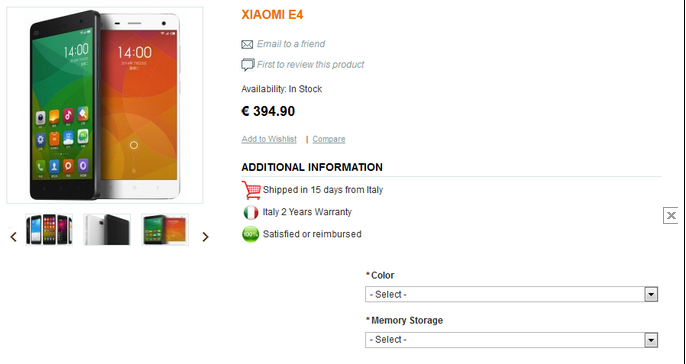 The device being offered currently is the 16 GB variant of the Mi-4 and is available in two colors schemes : Black and White. The 64 GB variant of the Mi-4 will be made available later on and memory is not the only thing the 16 GB variant misses out on. LTE is something you'll find absent on the 16 GB variant but it'll feature on the 64 GB variant.
An issue that may haunt its future customers outside China might be the future support offered by Xiaomi as it is using distributors to ship devices outside China instead of shipping it themselves.
Despite that fact, we wouldn't give a second thought before buying the Mi-4 as it boasts of some pretty amazing specs for prices much lower than its competitors. If you haven't checked it out yet, do so by clicking here.