The Apple of China – Xiaomi is working on a smartphone with Reverse Notch, and it looks as crazy as it sounds. The company filed a patent for this new type of notch, and we're here to talk about it.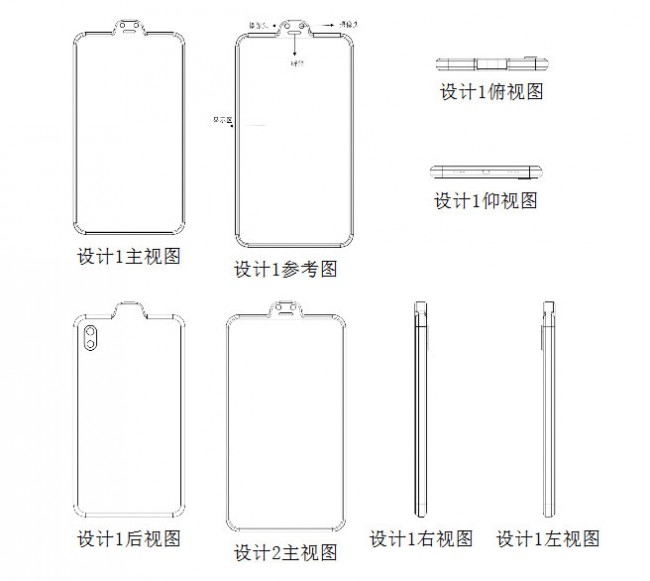 Since the launch of iPhone X, we have seen the notches in different forms on almost every latest smartphone. The OEMs are trying to provide you with as much screen real estate as they can in a compact package. We have seen Samsung with innovative punch-hole on Galaxy S10, and Oppo with a slider pop-up notch.
Xiaomi seems to be taking things up a "Notch" (literally) and is working on a new kind of technology. Take a look at the above photo from patent documents to get a better idea of what we're referring to.
The design seems crazy and not at all feasible at this time. Even if Xiaomi does get success in creating this, it's going to face a lot of hurdles. In this patent, we can see dual front-facing cameras present in the reverse notch. There is also a physical earpiece for phone calls as well. The backside of the opposite notch is just empty which seems a bit odd. As of now with limited information, we think Xiaomi needs to utilize the notch's back side as well.
It would be quite interesting to see what Xiaomi has in plans for such a design. If Xiaomi does manage to bring a device with Reverse Notch design before the end of this year and that too on a budget device, then it would be something to look up to.