Again, Rovio is here with new level of Angry Birds — Angry Birds Friends. The upcoming application puts a fun, social spin on the classic pig-launching app. It will be Available for both iOS and Android Devices from this thursday, May 2.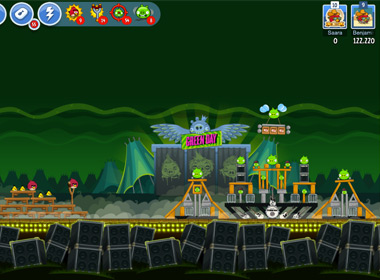 Rovio made the announcement via its its official @AngryBirds Twitter account and quoted: Angry Birds Friends will be available on mobile THIS THURSDAY!  http://twitpic.com/cmvyof    #AngryBirdsFriends
About a year ago, Rovio launched this version of Angry Birds on Facebook and today it has already 15 million users. In this game you get different elements from previous editions of Angry Birds against being pimped by 'power-ups'. Rovio has also added "social" option which allow you to compete with your Facebook friends in weekly tournaments.
Currently Rovio haven't outed any other information like its pricing or it will be available for free. For more information we need to wait for some couple of days.
Source: Rovio