The official Meta Quest support is being added to WhatsApp as a paired device and will be made accessible in a future app version. As the Google Play Beta program is now rolling out a new update for WhatsApp, in order to bring WhatsApp's version up to 2.23.13.6. Particularly in light of Mark Zuckerberg's recent remarks on the impending, well-liked Meta Quest 3 VR headgear from the new firm, which will now be available at a lower price. As you can see in the picture below, once the software has been updated to recognize the Meta Quest device as an officially connected device, it will be able to link an existing WhatsApp account to one.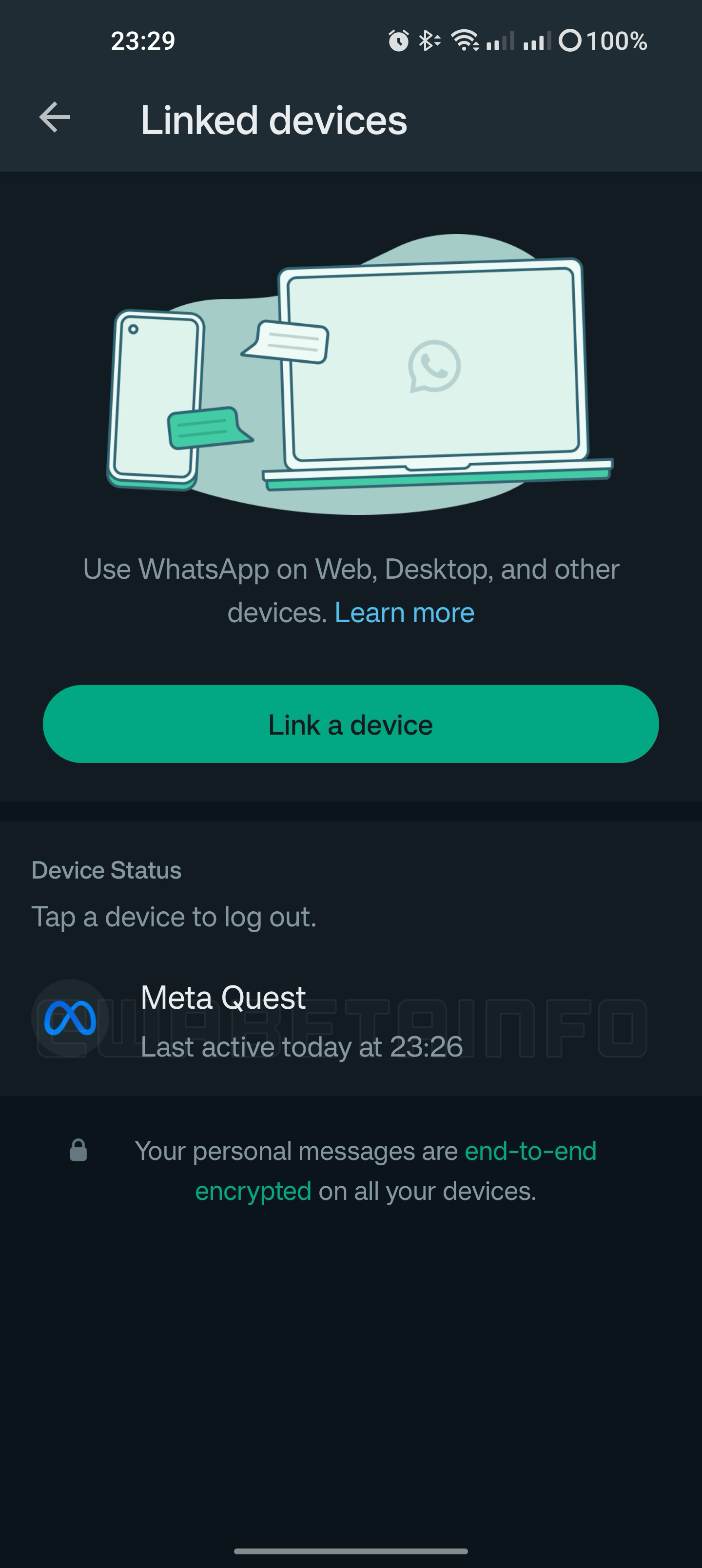 MAKE SURE TO READ: WhatsApp is now available for Android smartwatch (Wear OS)
It will be able to natively attach an existing WhatsApp account to a Meta Quest device with the help of this functionality. However, it is clear that it is not yet possible to connect to Meta Quest officially since this functionality is currently under development. The feature was spotted through the WhatsApp beta for Android 2.23.13.6 update and are not yet exposed to the stable users.
Further information, including how to link an existing WhatsApp account to a VR device and information on compatibility, is presently unavailable at this moment. As usual, we can only assume that end-to-end encryption will be used to protect conversations.
CHECK OUT: Google Pixel June 2023 Update here: brings enticing changes