As it was earlier expected that the US Carrier, AT&T officially announced that the LG G3 Vigor will be made available on their retail stores by September 26. And now we have two new devices coming up on September 26, one is the LGG3 Vigor, and next is the Galaxy Alpha we talked about earlier today.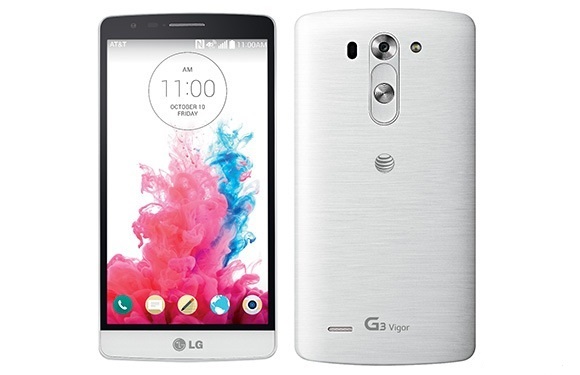 The device is priced at about $334.99 without any contract from the carrier, while the device will be costing you about $49.99 if you buy it along a two year contract. Also users can pay in installments using AT&T Next 12 or Next 18 plans in which they will have to pay about $13.96 or $16.75 respectively.
LG G3 Vigor is a sibling of the LG G3. It has a display of about 5 inches with a display resolution of 720p. A Qualcomm Snappdragon 400 chipset, and a 8 MP Camera, and running Andoird 4.4.2 on board.