There are many tablets in the world which run title="Android" href="http://code.google.com/android/" rel="homepage" target="_blank">Android Operating System. But only Some Tablets are Best. Here They Are:
Google Nexus 7
It's half the size of the iPad, but the Nexus 7 may be its best challenger yet. Packing a Tegra 3 quad-core processor, 12 core GPU, 8GB and 16GB internal storage and 7-inch 1280 x 800 screen, the Nexus 7 certainly has the skills to pay the bills, but at a highly attractive price point.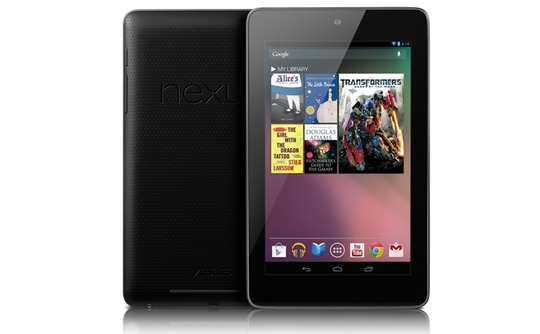 7 inch 1280×800 HD display (216 ppi)
Quad-core Tegra 3 processor
16 GB internal storage (actual formatted capacity will be less)
Android 4.1 (Jelly Bean),Memory: Slots: Onboard, Installed: 1GB
4325 mAh battery (Up to 8 hours of active use)
Asus Transformer Pad Infinity TF700
The Asus Transformer Pad Infinity TF700 is one of the fastest Android tablets out there, combining an already proven design with a better camera, a faster processor, and a beautiful screen.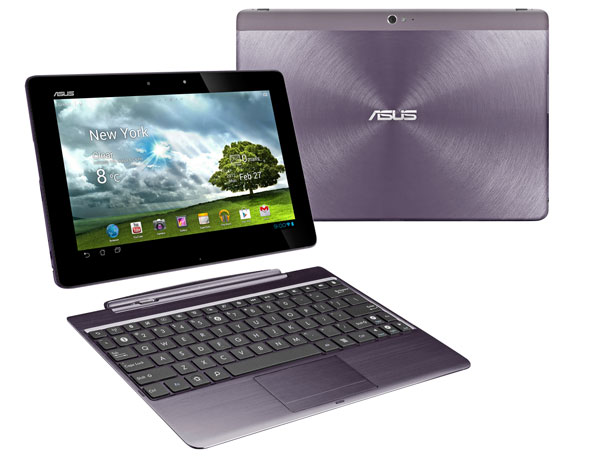 Processor: 1.6GHz Nvidia Tegra 3 T33
Memory: 1GB DDR3 RAM
Storage: 32GB
Screen: 10.1-inch IPS (1,920×1,200 native resolution)
Weight: 1.31 pounds
Dimensions (HWD): 0.3×7.1×10.4 inches
Operating System: Android 4.03 (Ice Cream Sandwich)
Samsung Galaxy Tab 10.1 (16GB)
The 
Galaxy Tab
 10.1 – offers a direct alternative to Apple's
 iPad 2
. Sporting the Tegra 2 dual-core CPU, it's both marginally thinner and lighter than the iPad 2. This was some achievement, especially when you consider the fuss 
Apple
 made about how thin and light the 
iPad 2
was on launch.
 Android 3.1 Honeycomb
1GHz dual-core NVIDIA Tegra 2
10.1in 1280×800 pixels multi touch
HSPA+, Wi-Fi 802.11a/b/g/n,Bluetooth 3.0, A-GPS
Samsung power/sync, 3.5mm headphones
3 mega pixel with LED Flash, auto focus,Geo-tagging, 2 mega pixel front-acing camera
720p HD
1080p HD @30fps WMV9, WMV7, WMV8,H.264, MPEG4, Xvid, DivX, H.263, VP8
MP3, AAC, AAC+, eAAC+, WMA,RA
No
Li-ion 7000 mAh
257x175x8.6mm
565g
Asus Transformer Pad TF300
This versatile tablet offers exceptional performance, long battery life, and a healthy feature set. It's not just the best value among Android tablets to date, but it's also one of the best Android tablets, period.
Processor: 1.2GHz Nvidia Tegra 3 (quad-core ARM Cortex A9)
Memory: 1GB RAM
Storage: 32GB (onboard); up to 32GB additional via optional MicroSD card
Optical Drive: None
Screen: 10.1 inches (1,280×800 native resolution)
Touch-Screen Technology: IPS, capacitive
Weight: 1.4 pounds
Dimensions (HWD): 0.38×10.4×7.1 inches
Operating System: Android 4.0 (Ice Cream Sandwich)
Amazon Kindle Fire HD 7
The Kindle Fire HD is a good device if all you want to do is consume Amazon content.

Specs:
Operating System : Android
Features : Front-Facing Camera
Screen Size : 7″
Screen Resolution : 1280×800
Weight : 395g
Depth : 0.43″
Width : 5″
Height : 7.65″
Camera Resolution : 1.3 Megapixels
Battery Life : 11 Hours (continuous use)
Processor : 1.2GHz Dual-core
RAM : 1GB
Speakers : Stereo (with Dolby audio)
Connectivity : Wi-Fi
Storage : 16GB
According to you which is the Best?
Check this also:
Best 5 Android Phones
Tablets Better Than iPad 3
Tablets Better Than iPad 3 [Updated]