here's an outstanding deal for the users who are thinking to own a external hardrive. This is the best deal to own one, Best Buy is offering stunning discount of upto $30. It is now going for $40 and any user can buy it without any conditions.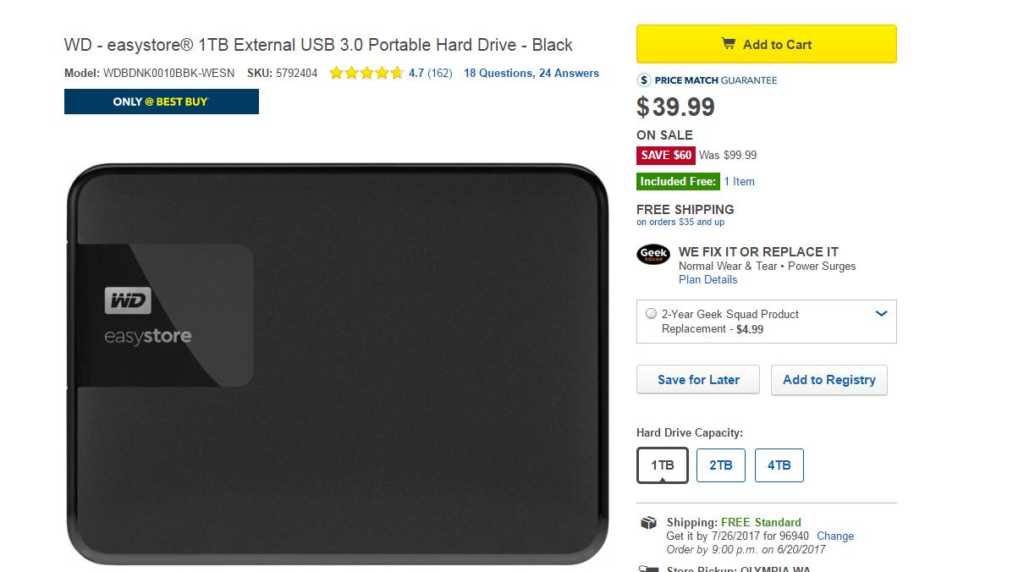 It is a simple Plug and Play hard drive, it offers speed of upto 5 GBps. It packs a slim design to easily fit in your bag or any other thing. Further, it provides support for USB 3.0 interface and few other data backup software. Its package includes Oe USB with a Software ion it and Harddrive itself.
Further, western Digital provides 2 Year of manufacturer warranty for this small portable hard drive.
WD's easystore line is exclusive to Best buy's and that's the reason behind that much discount.
In order to buy it you can hit the button below.