LG V20 is 2016 flagship device of LG which was launched in September 2016. If you want to buy a good Android Phone now under affordable price category, Than here is a great deal. You will get LG V20 for Just $369 today on eBay. The price of the phone at the time of Launch is $799 for unlocked one. Now its normal price on Amazon is $449, But today on eBay it is available for only $369.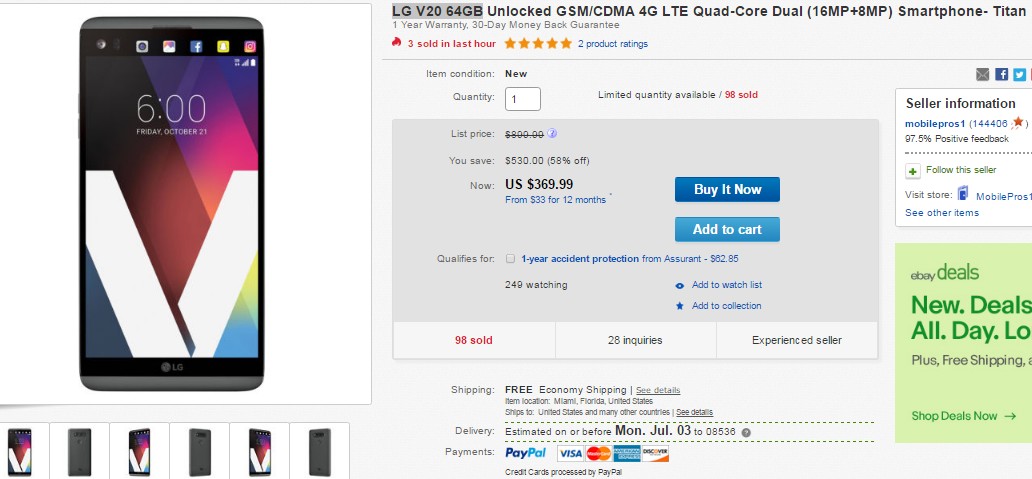 For a reminder, the smartphone is powered by Snapdragon 820 processor coupled with 4GB of RAM. It sports a 5.7-inch 1440p IPS LCD display protected by Gorilla Glass 4. The smartphone's highlight is its secondary display above the main screen, which was primarily designed to view shortcuts and notifications without lighting up the entire display.
If you want to buy act soon as the seller has written that the quantity is limited. Meanwhile its worth telling you that the device is new not the refurbished one.