Essential phone, Smartphone form the Android creator Andy Rubin is here. The highlight of the phone is its camera which is a Dual 13 MP + 13MP camera on the back with image fusion technology. Moreover with the phone you will get 360 degree camera accessory.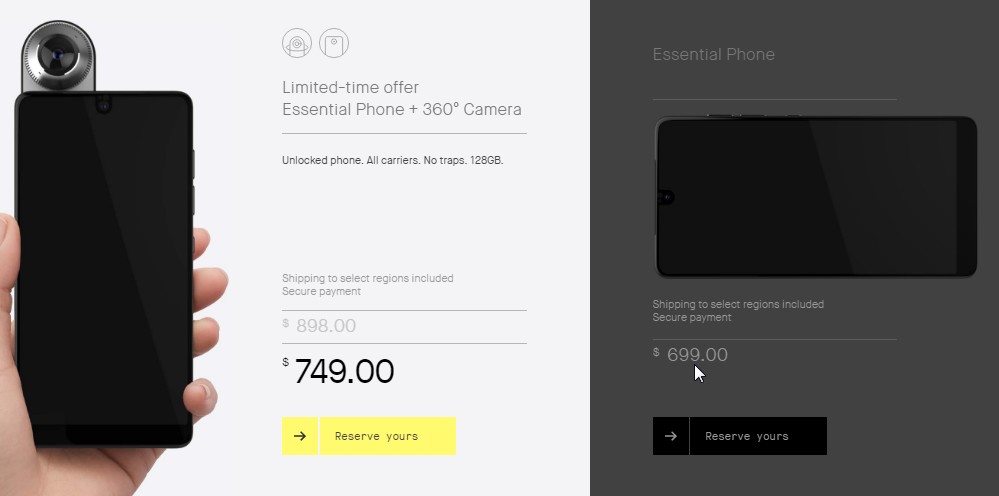 Essential Phone is an unlocked phone which will work on all the carrier. which includes Verizon, AT&T, Sprint, T-Mobile, US Cellular, etc. The phone is priced at $699 and if you want to buy 360 degree camera, the phone will cost you $749.
The Essential phone display is also unique in comparison with other devices. The screen has a screen has a 19:10 aspect ratio and measures 5.71″ diagonally. It provides QHD, 1,312×2,560px resolution.
The phone is powered by Snapdragon 835 (with 4GB of RAM and 128GB storage, no microSD slot). It packs a USB-C port, but does not have a Audio Jack. Also, Essential Phone packs a 3,040mAh.