Samsung Galaxy Note 7, filled all tech magazines and columns with a severe explosion. Apart from this explosion, it seems a pretty decent smartphone. But, now the modified version of Note 7 has been announced as Galaxy Note Fan Edition during a press release. It was all set to launch this Galaxy Not fan edition on July 7th in South Korea.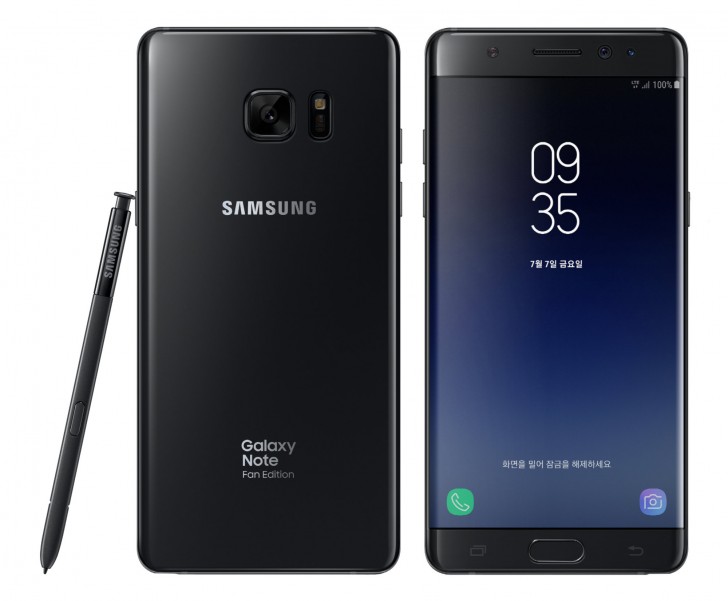 The major difference between Note 7 and its fan edition is the explosive material (battery). The original Note 7 when released featured a 3500 mAh battery. It is later figured out that battery is the main reason for an explosion to happen. Hence Samsung thought of doing a bit research on suitable battery for Fan edition. After conducting many experiments, Samsung finally concluded on battery specs and it is just 300 mAh less than previous one. After a positive result from 8-point battery test, hope it won't explode this time with 3200 mAh power supply.
Bixby is the trending software change applied to both S8 and S8+. Fortunately, fan edition is also featured with Bixby. Rest all features of note fan edition are same as Galaxy Note 7 as announced by Samsung in a press release. The key specifications include 5.7″ AMOLED display, RAM – 4GB, Storage – 64 GB, IP68 water resistance, S pen, USB-C fast charging.
As the production of note 7 is stopped in midway, it is said that the fan edition has been developed using the bits and pieces of Samsung Note 7. The production is limited to 400,000 units and the price is $611 as rumored.