All the eyes are on Samsung's next flagship devices. The South-Korean conglomerate is due to unveil the phablet, Galaxy Note 9 and the tablet, Tab S4 later this year. Perhaps, if previous rumors and leaks have to be believed then both will be unveiled during early August. Whatever may be, the devices have now passed a major hurdle, the FCC certification. Literally indicating their impending official announcement.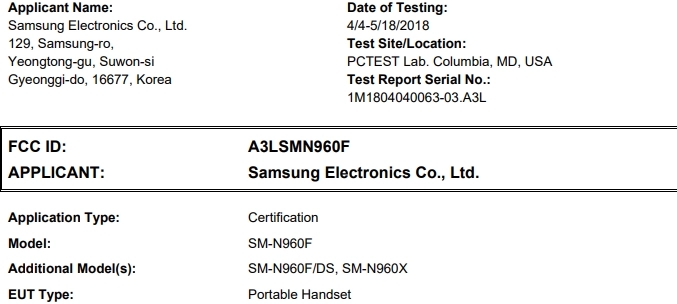 The Galaxy Note 9 that overcame FCC bears the model number SM-N960F. Whereas the Tab S3 model that hit FCC is SM-T835, which may be an LTE model of the tablet. It's to be noted that the model numbers are in-line with Samsung's scheme of nomenclature. That is, their predecessors – Galaxy Note 8 and Galaxy Tab S3 were known with the model numbers SM-N950x and SM-T830x respectively. Where the 'x' vary depending on the region and carrier.
The FCC authority rarely spill the beans regarding the devices that are certified. Usually, the sensitive infos such as design and internal specifications are made highly confidential. However, there are instances were the FCC documents have proved to be great source of informations. Similarly, the design layout given below of the Tab S3 was found from the FCC database.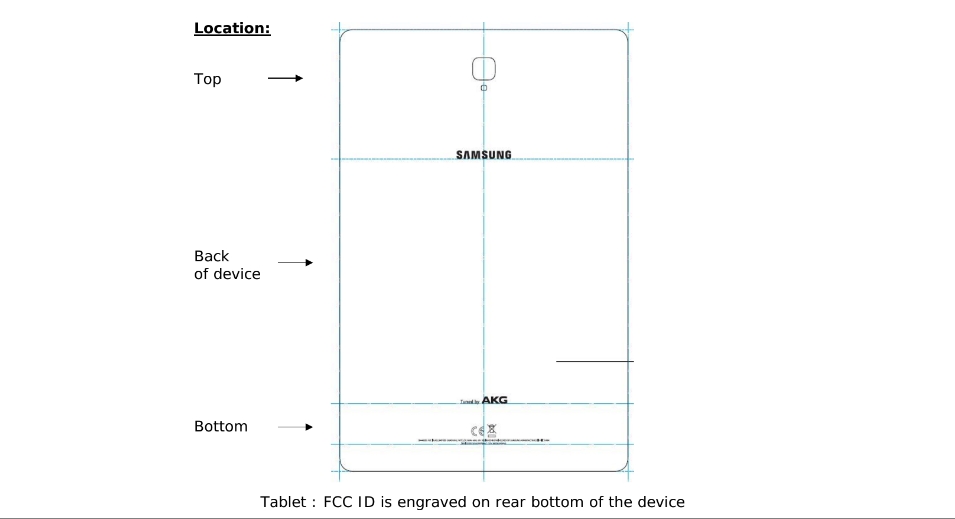 Although the Galaxy Note 9, as it should be, has received much attention compared to the Tab S3. Provided, the declining Tablet share in the market and increase in demand for 6+ inch sized smartphones that are now comparatively compact – thanks to the extremely bezel-less design. Nevertheless, both of them are expected to be the greatest performer on its own segment.