Google Allo was launched back in last year. Google Allo is based on Artificial Inteligence, Google Assitant embedded Instant Messaging App. But Now the popularity is dipping according to AppAnnie.com.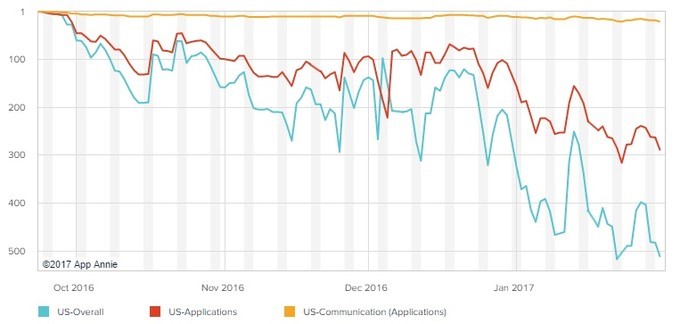 Googlr The messaging app has dropped out of the top 500 or so apps on the Play Store, which essentially means that the public's overall interest in the app has hit a new low. In Earlier Phase the Google has posted 5 Million Downloads of Google Allo data in just 4 days.
But Google Allo popularity dips because there are many messenger apps in the Play Store. For Example Whatsapp, FB messenger, etc. Although Google ALLO has some unique features which are not present in other apps.
Now Google have to add some new features to this app to make it more attractive to users.