To simply put it, Discord is a messaging service. But unlike WhatsApp or Telegram, it was specially tailored for Gamers. Discord lets the gamers commute in private or create communities called "servers". Each server can have multiple channels, each of which can have different rules. These channels can be either text channels or voice channels. You can also share multimedia files like images, short videos and music. There are millions of communities on Discord, and people of all sorts are starting to use Discord for communication. Discord can also be used for streaming games. In this guide, we'll tell you how to add games to Discord so that you can stream them with your friends.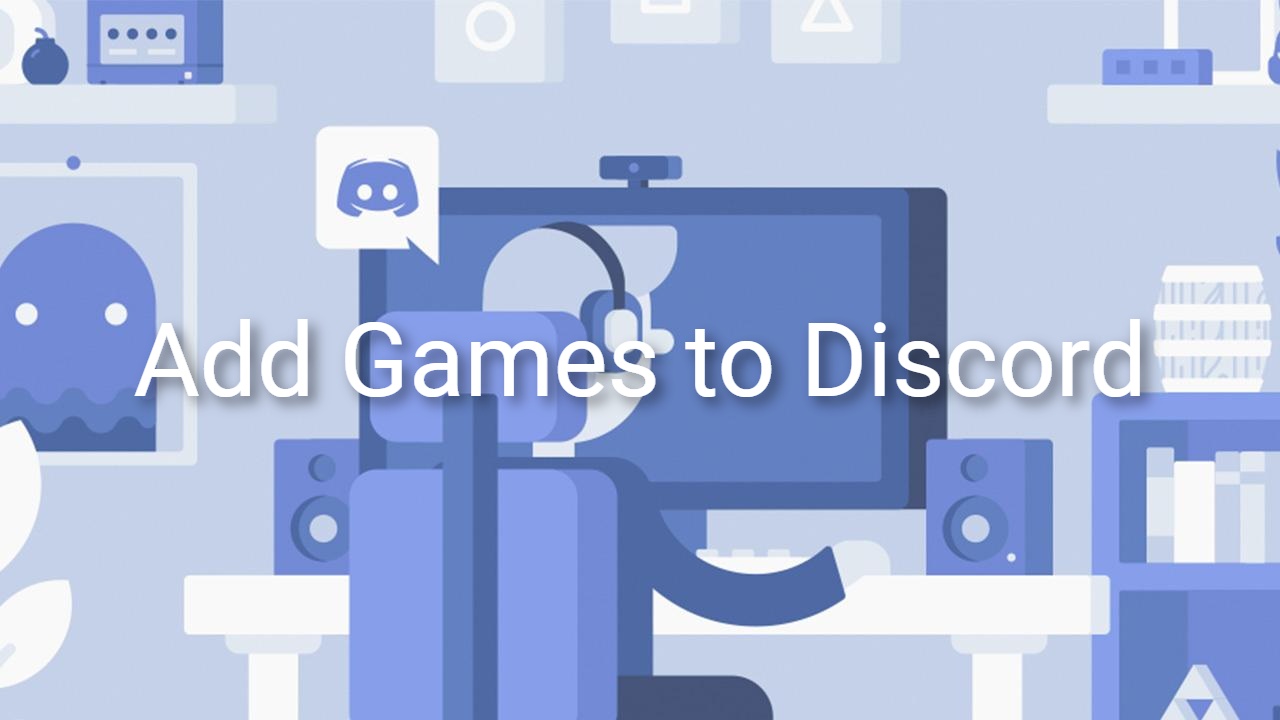 Enough of an intro to Discord?. As said above, Discord allows the users to stream their gameplay to friends and communities. Now that sounds interesting, doesn't it?. If you're an active Discord user, you would've noticed game streaming on it, haven't you?. So without any due, let's get into it.
Steps to add Games to Discord
Before we proceed further, ensure your setup meets the following. 
Pre-requisites
Make sure you have a valid Discord account.

Install Discord app on PC if you haven't already. You can download it from the 

official website

.

Also, note that you cannot stream games from Android or iOS, you'll need a Windows PC for streaming games. 
With that out of the way, let's start adding your favourite games to Discord.
Add Games to Discord
To start with, open Discord and click on User Settings located at the bottom left.

Go to Game Activity and make sure that you've turned ON Display currently running game as a status message.


Discord will automatically add the games that you're playing on Origins or Steam. The activity will also display the last time you played each game. However, if you couldn't find the one you wish to stream, then do as follows. 

Make sure that the

 game is open 

and only then go to the above page in Discord.  

Click on 

Add it!. 

Use the search option to find the game. Once you find it click on 

Add Game

.
Note that the Application you're adding need not be a game. It can be anything as simple as the Calculator on Windows.
Once you start playing that game, Discord will automatically show that you are playing that game.

Your Game Status will be shown to everyone. Also, note that you can rename the game to anything you wish. Go ahead and prank your friends, let them know that you're playing Cyberpunk 2077 ?, as we did to show you a list of games ?. Of course, the icon will give you away, but it'll be fun. 
Stream Games on Discord
Up until now, we were talking about adding games, now let's start streaming those games. You can stream anything on Discord, it doesn't need to be a game. Follow these steps to stream on Discord.
Select the community/person with whom you wish to stream your gameplay.
Click on Stream Room and select Screen at the bottom.
Select the specific Application/Game you wish to stream. You can also stream the entire screen.
Click on Go Live and select the streaming quality. Confirm the action to start streaming your game.
Discord is a service that every gamer should try. We hope you found this one useful. Reach us through the comments if you're still not able to add/stream your games o Discord.