We are already getting lot of rumors from the Motorola this month, the latest packs most of the details about upcoming smartphones from Motorola. The image is taken from Motorola's presentation at some conference.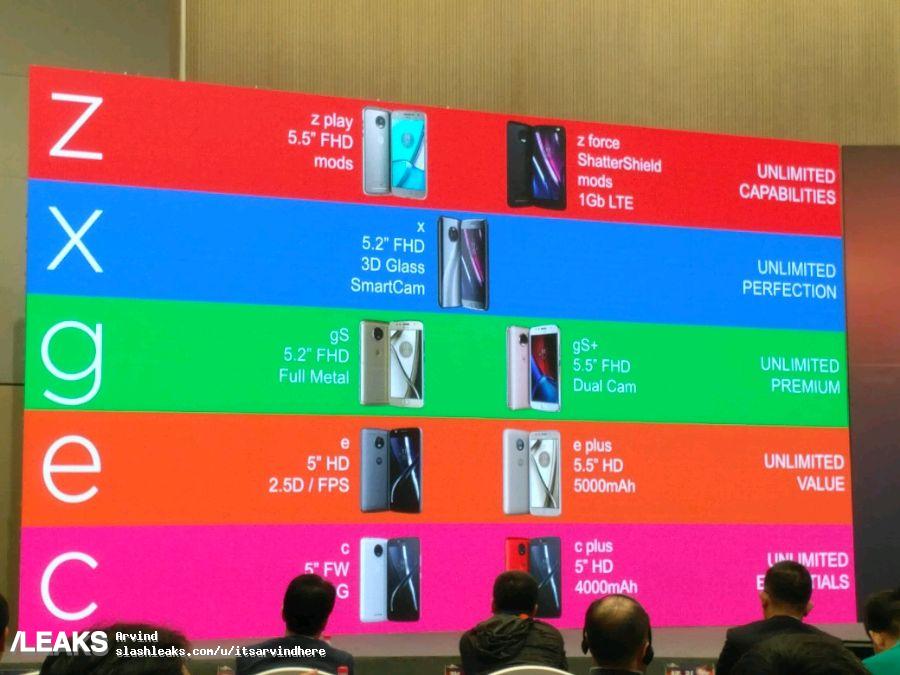 The image shows that we have to see a lot of new devices from the Motorola this year. It details about every single upcoming Moto smartphone launching this year.
If we talk in detail, then Moto Z Play and Moto Z Force are due, along with that MOto X, Moto Gs and Moto Gs+. The Moto G's new models are going to pack 5.2 and 5.5 inch of display. Further, Moto E with 5 inch HD display and Moto E Plus with 5.5 inch of display are also expected to come this year.
The last and the new is the Moto C series, which will pack Moto c and Moto C Plus with 5 inch standard and HD displays.
Both the C and E  series devices seems to pack huge battery backup.
Additionally, Moto C and Moto C Plus has already got spotted in Russian Import Documents. Further, Moto E4 and Moto E4 Plus new images have been Leaked giving out few details. If we talk about Moto X 2017, then it is expected to release soon and will be called as Moto X4.