Microsoft has rolled out new update to its Bing App on Android. They have completely changed the designed and overhauled it with new design elements. The new look is much clear and clutter free than the old one. If you are daily user of Bing search on your Android device, then surely this update is for you.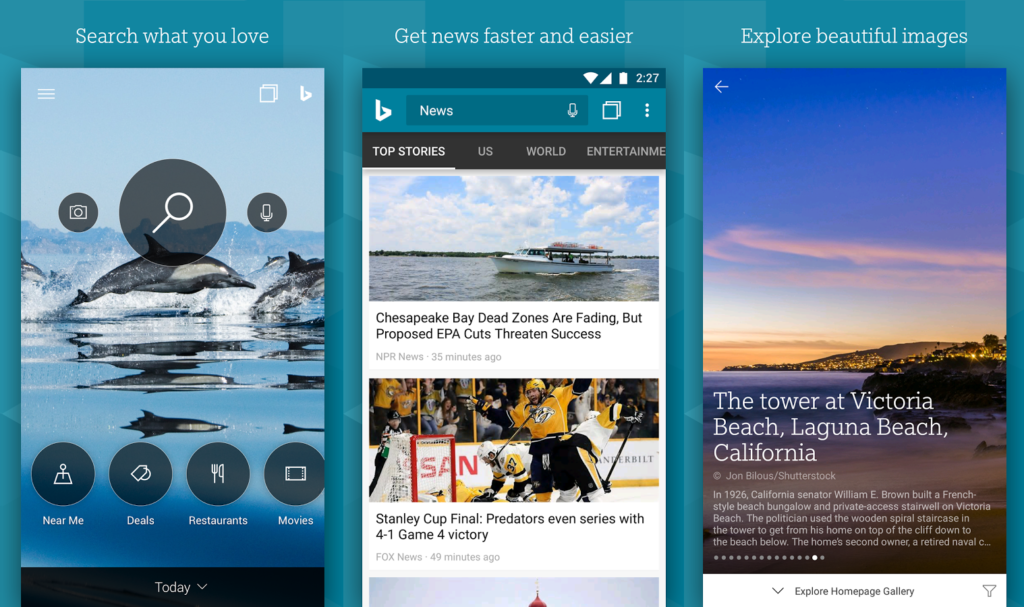 Microsoft has brought in new rich snippet results as like of Google directly to your mobile. Now you will be able to do submit queries directly. Also, you can get more information about the restaurant directly from the results list. Similar is going to be with Msuic, video or any other informational or entertainment search terms.
Irrespective of feature, they have also given you the options to customise the look and readability of the app. Users can change the font style, size, and background for a better reading experience on their devices.
Further there are many changes to the app, in order to use the features, you have to update your app. You can do so by updating or installing the app form the source link below.
Also, the new update packs various bug fixes and performance improvements.