MIUI is one of the oldest Android skins available in the market. It has improved a lot over the years bringing new features on top of new Android versions. Keeping up with it, MIUI 11 China Beta ROM adds sleep tracking in the system Clock app. This feature will be rolled out to beta users of eligible devices this Friday.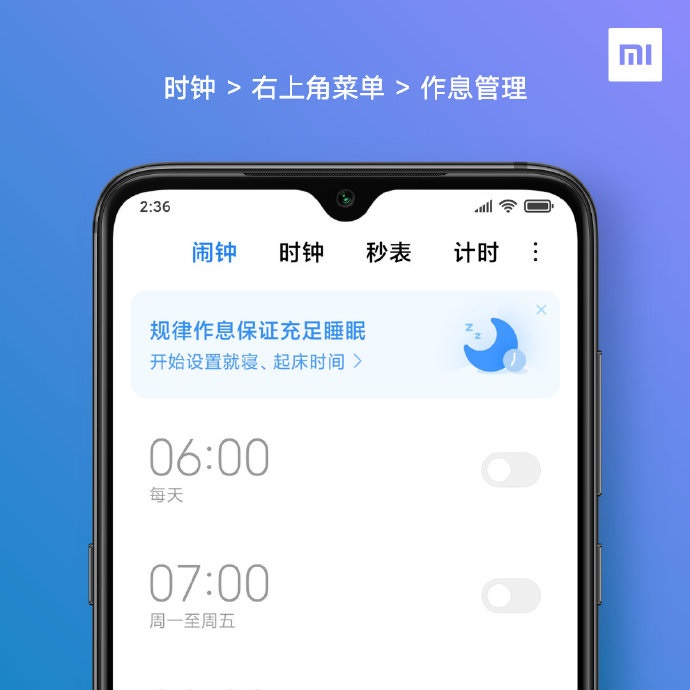 Since its earlier versions, Xiaomi has been releasing new MIUI beta builds every Friday for selected devices. However, the global beta builds were terminated a few months back but the Chinese beta builds are still being rolled out every Friday with usual bug fixes and new features at times. Every now and then, Xiaomi adds new features to its custom Android skin. Thus, as part of their regular practice, the company adds a new sleep tracking feature which is baked into the system Clock app.
The new addition to the system clock reminds you to sleep and as well as track their sleep like fitness bands and smartwatches. Though it will not provide accurate results which is also the case with wearables, it is a good feature nevertheless especially for those who doe not own any wearable. There is no word from the company if the sleep tracking feature on MIUI 11 will be available outside China. But we can expect it to arrive in other regions like any other features before.