Motorola Moto G5 Plus image gets leaked with come features written on it. Moto G5 PLus was frist spotted in early January 2017 and it will be launched in MWC 2017 in Barcelona. Coming back to this image, It shows the smartphone with a marketing cover over its display.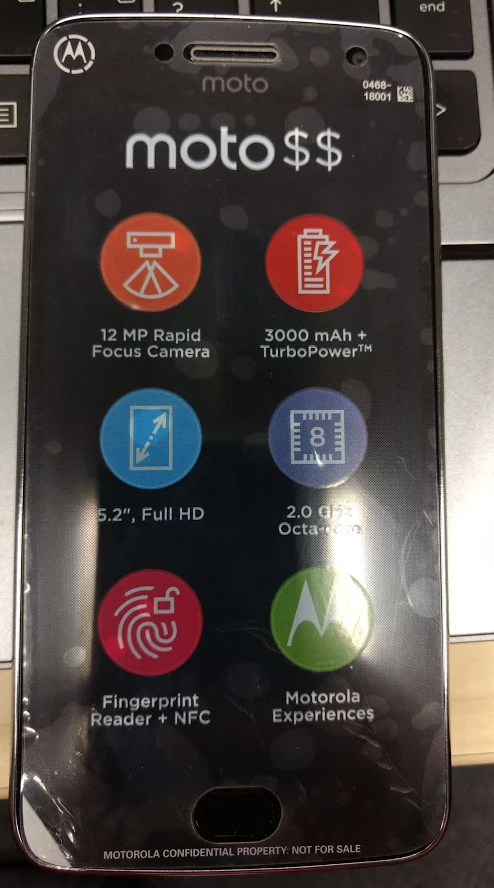 According to the leaked image Moto G5 Plus will be packed with 5.2 inch Full HD display. The phone is powered with 2.0 GHz Octa core processor, it is packed with 12 MP rapid focus camera as the primary camera, The phone is backed up by the 3000 mAh Battery and The phone has Fingerprint Reader + NFC support.
Moreover, According to the earlier leaks and reports the Moto G5 Plus is packed with 5.5-inch 1080p touchscreen, a 13 MP rear camera, a 5 MP selfie one, the Snapdragon 625 chipset, 4GB of RAM, 32GB of built-in storage, and a 3,080 mAh battery. It will run Android 7.0 Nougat.