iMessage is a messaging client for Apple users only. It's free, fast, secure, and works for all Apple products. However, it can not be used on all platforms, like WhatsApp or other messaging clients, and it will never be. Those who wish to text their friends, on iPhone from their Android device, there's an app that can make it happen. It's called AirMessage.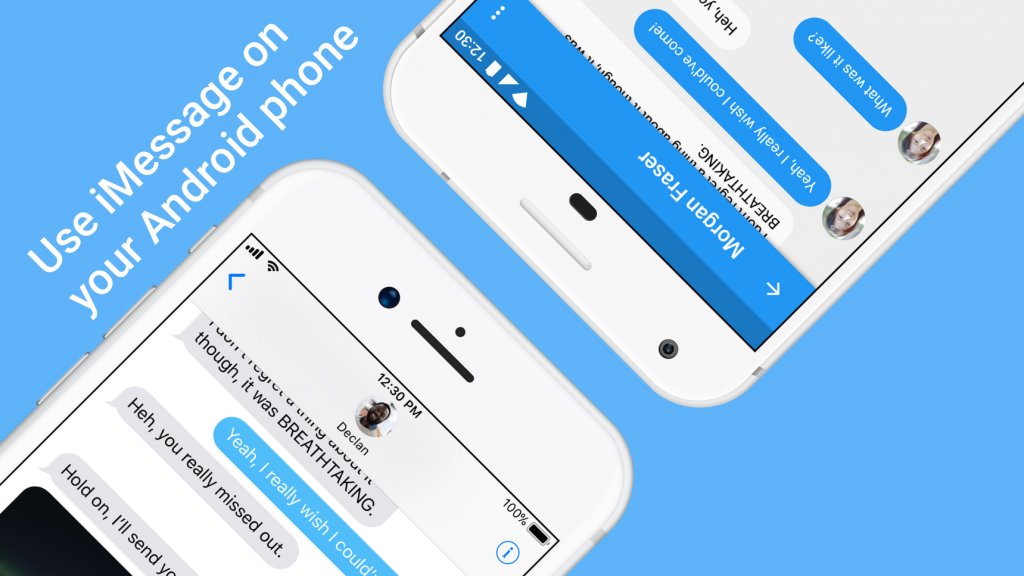 Here's what you need :
An Apple computer running MacOS 10.11.
Android phone running Android Marshmallow or later.
A Google Plus community account.
The Android user should have access to a Mac computer, AirMessage uses the Mac as a server, to route the message to your Android phone, which means all your data is secure. The app is similar to iMessage and has all the features as well. You can send photos, attachments, use the message effects, see the bubble, see when someone is typing, and more. The developer, is currently seeking beta testers, and says that the app works perfectly fine. There are some bugs though, so remember that before testing it out.
If you want to try out AirMessage, and own an Apple computer running macOS 10.11, an Android phone running Android Marshmallow or later, and a Google Plus community account, then you can head to the source link to apply as a beta tester for the app. The developer is planning of releasing the app on the Play Store for free once all the beta testing is done, and it's good for public use.
Do let us know how was your experience ?