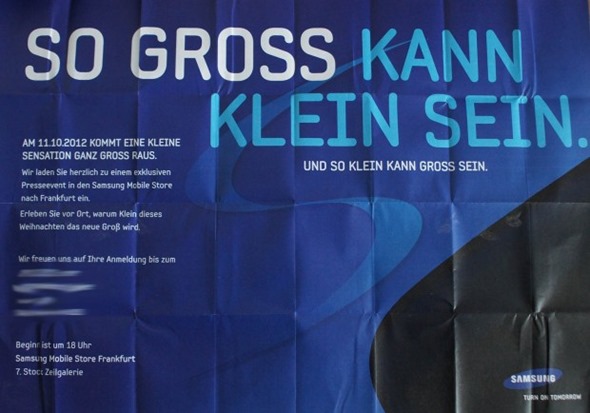 According to rumor from German Site allaboutsamsung.de, Samsung is going to unveil Samsung Galaxy S3 Mini  as soon as October 11th. According to same source and from image above its coming out that the event will be in Berlin, Germany, the same place where Samsung unveiled the Galaxy Note 2 recently. In actual words Title of image above says:
"So big can be small. And so small it can be big"
There are rumored specs also which says, the Galaxy S3 Mini will come with a smaller (4 inch) screen and less impressive specs than the "full-sized" Galaxy S3; some of these lower-end specs include a dual-core processor and 5-megapixel rear camera.
Are you looking for smaller size Galaxy S3?