Samsung Galaxy J3 2017 has been making up on various certification websites WiFi Alliance and GFXBench. When a smartphone makes an appearance on these websites it is a n indication that it will launch soon.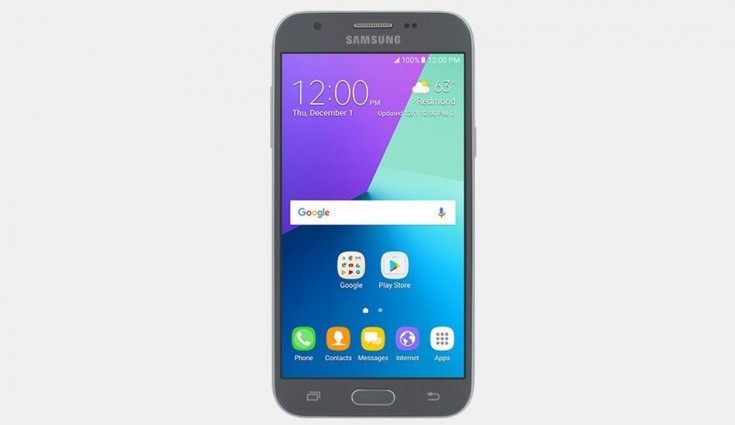 Recently, Samsung Galaxy J3 2017 has shown itself on FCC too. Well, it's a clear indication that it is going to launch most possible this month itself.
The US Certification website FCC has certified both the models of Galaxy J3 2017. The models are SM-J330F and SM-J330DS. The phones with these two model numbers have got the certification on FCC website.
According to the info available on the website, Samsung is going to launch two variants of the phone, one with a single sim and other with a dual sim. But apart from the above info, there is nothing new available. Recently, when it appeared on GeekBench, we got the information about it's specs.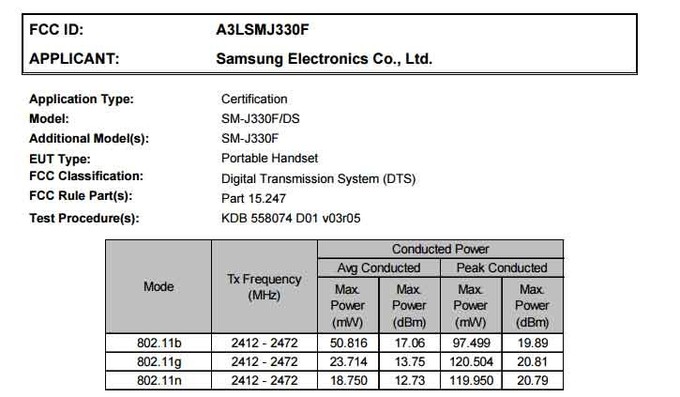 According to some previous leaks and reports, The phone will run on the latest Android 7.0 Nougat, it will have a 2 GB RAM and an internal memory of 16 GB, whether it will have the option of expanding it, we don't know that yet. It will be powered by a 1.5 GHz quad Core Qualcomm Snapdragon 425 processor along with Adreno 308 GPU. The camera is 5 MP for rear and 2 MP for front, when we compare this with it's earlier version, its quite bad.
Well, we need to wait for it to launch officially to exactly know the specs. Till then we can just have and idea.