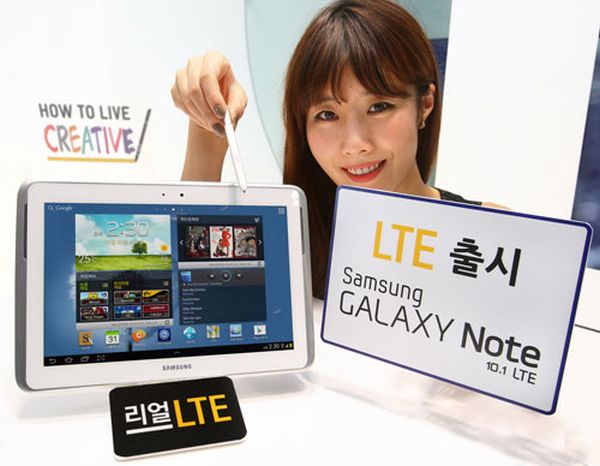 Samsung has launched Samsung Galaxy Note 10.1 LTE with Android 4.1 Jelly Bean in Korean market today. this new device  is available from SK Telecom, KT and LG U+ in Korea.
Samsung Galaxy Note 10.1 LTE is powered by same specs as that of Samsung Galaxy Note 10.1 ranging from 16 to 64 GB, a quad-core 1.4 GHz Exynos 4412 CPU, a 1280 x 800 pix res display, 2 GB of RAM, microSD support, Bluetooth 4.0, a 7,000 mAh battery, and dual 5 MP/1.9 MP cameras.
Its expected that LG will release this new LTE variant of Galaxy Note 10.1 will come to other other countires by the end of this year starting from Germany.