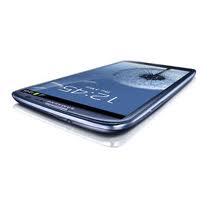 According to a report from Strategy Analytics, Samsung is the world's best selling smartphone. Report says that are 18m Galaxy S III smartphones were shipped worldwide during the third quarter of 2012, compared to 16.2m iPhone 4S units.
Samsung Galaxy S III has edged out Apple's iPhone which sold 16.2 million units of iPhone 4S. The S3 also grabbed an impressive 10.7 percent share of the global smartphone market, edging out the 9.7 percent for the iPhone 4S. The S III sales are still high, having sold 10 million units in the past two months alone, and has sold more than 30 million units this year, according to Samsung.
According to Strategy Analytics things will change in the fourth quarter of the year, as the iPhone 5 has seen a solid start of its sales. So now eyes are on q4 reprt and let's see who will win the race. What you think about it? Share your  views via comments.