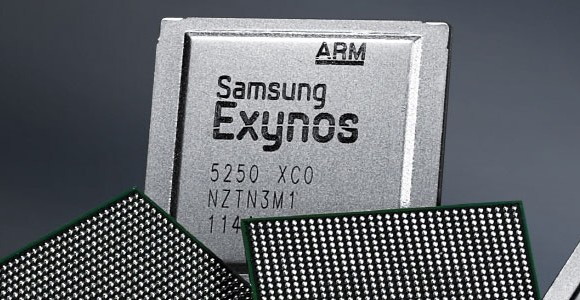 After Samsung Galaxy S3 and record profit earnings, Samsung is now developing Galaxy S IV which will come up next year. Earlier also we reported about its rumored specs along with its 5 inch screen.
Today we got some information regarding its processor via Sammobile. Samsung Galaxy S IV will be powered by quad-core Exynos 5450 processor. This new Exynos 5450 2. ghz Quad Core 28nm processor is entering test production by the end of the year and the chip will enter mass production in the first quarter of next year.
The EXYNOS 5450 is a big beast in speed and is very efficient in power technologies. Samsung firstly wanted to use the EXYNOS 5250 in their smartphones and tablets.