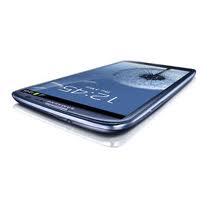 Proud owners of Canadian Samsung Galaxy S3, you're wait is over now as it started receiving Android 4.1 Jelly Bean update as told some days ago. Users on Bell, Rogers, TELUS and Virgin have all reported the notification for Android 4.1 Jelly Bean on their devices.
You can update your device via Kies Software or through an Over-the-Air update. Update is about 300 MB in sizeso connect to your WiFi if your carrier applies some data usage on your plan. We suggest to update your phone via Kies Software as some users are reporting issues while OTA update.
Users are now able to enjoy all luxuries of Android 4.1 along with smoother user interface, better Notifications, more Camera app features, Face Unlock improvements, better Calendar and Browser applications and lot more.
So far, it has mostly been customers from Europe and Southeast Asia who have received Android 4.1 updates for the Galaxy S3.