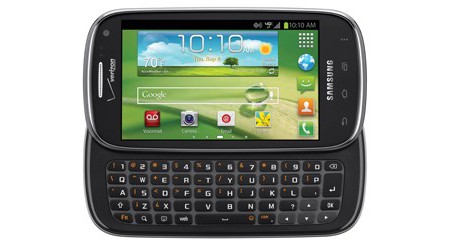 Samsung Stratosphere 2 (Galaxy Stratosphere 2) is now available for purchase from Verizon and Radio Shack. Earlier it was announced couple of weeks ago. After a long time we are seeing Slider Keyboard on Android powered Samsung phone.
So buddies you can buy this new Samsung Stratosphere 2 from local Verizon Store for $129.99 with a two-year contract, for unlocked variant you need to shell out $449. There's one more way to buy it from Radio shack's local store as currently its not showing on Radio shack's online store.
Additionally, I have dual-core 1.2 GHz Snapdragon S4 Plus, an Adreno 225 GPU and 1 GB of RAM. It also consist 4-inch Super AMOLED display. Other features include a 1,800 mAh battery, 5 MP/1.3 MP dual cameras, NFC and Android 4.0.4 ICS.